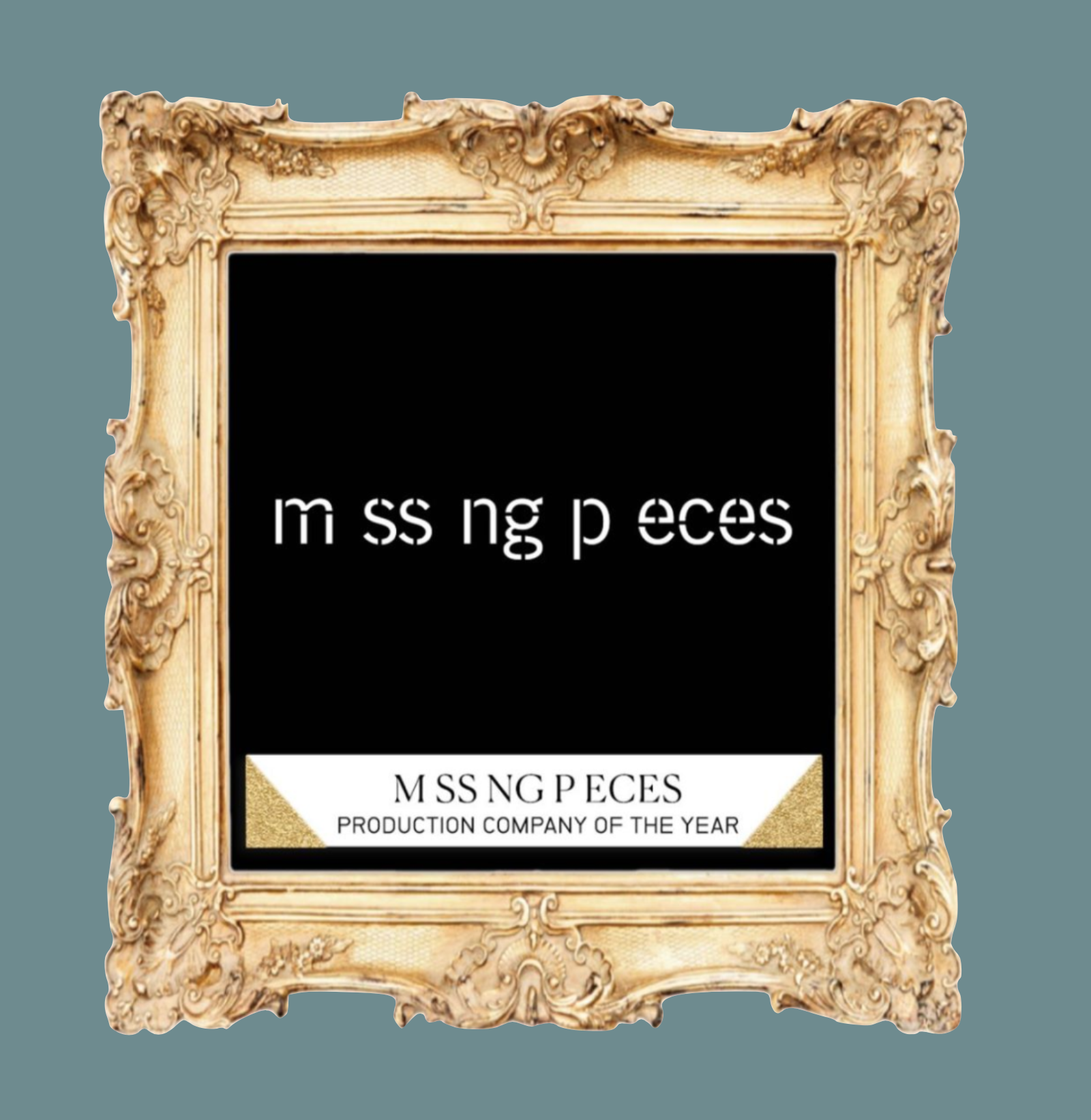 m ss ng p eces is The Webbys Production Company of the Year
The International Academy of Digital Arts and Sciences has announced the first-ever Webby for Production Company of the Year. m ss ng p eces took home the historic Webby Award, as the production company with the most pieces of celebrated work across all Webby categories.
We were honored with 1 Webby Win, 2 People's Voice awards and 7 nominations for work including Tinder Swipe Night, Scoops Ahoy: Operation Scoop Snoop and Pyer Moss' Seven Mothers film.
"Winning Production Company of the Year says everything about the incredible people at this company - our incredible, diverse and wonderfully unique roster and staff," said Brian Latt, managing partner. "Because of them, we're able to produce world class films, immersive experiences and everything in between that our agency and brand partners can dream up. We're so grateful for this honor in such strange times and hope it's a testament to the power of internet-first thinking in the production community."
Honoring the production company that produces the largest body of Webby-winning, nominated, and honored work, recognizing their success across all Webby categories including Advertising, Media & PR, Websites, Apps, Mobile, and Voice, Video, Social, Podcasts, and Games.
m ss ng p eces has a long history with The Webby Awards. In 2007, the company won another first at The Webby Awards - the first ever Film & Video Webby Award for its seminal "video podcast," Cool Hunting Video. That series and award helped launch the company.
With 13,000 works entered from all 50 US states and 70 countries around the world and over 2.5 million votes in the Webby People's Voice Awards, the 24th Annual Webby Awards is one of the biggest in history and continues to be the leading international award honoring excellence on the Internet.
Read more on Campaign, and The Webby Awards
Up Next —