Miller Lite
Meta Lite Bar
Without a coveted "official sponsorship" deal, Miller Lite was locked out of advertising on the Super Bowl.
If Miller Lite couldn't advertise around the "Big Game" anywhere in the world, why not advertise somewhere else –in the metaverse?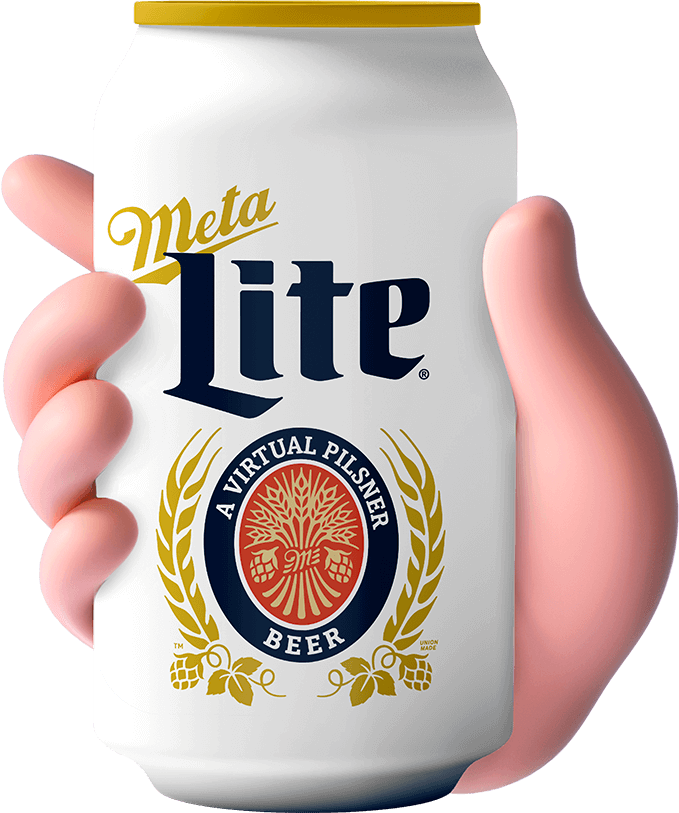 Missing out on the most important advertising opportunity of the year, especially for a beer company, challenged Miller-Coor's ability to stay top-of-mind and culturally relevant. The stakes were especially high with nationwide COVID-related restrictions limiting Miller's typical program of in-person promotional events…
Temporarily rebranding itself "Meta Lite," Miller's campaign had two parts: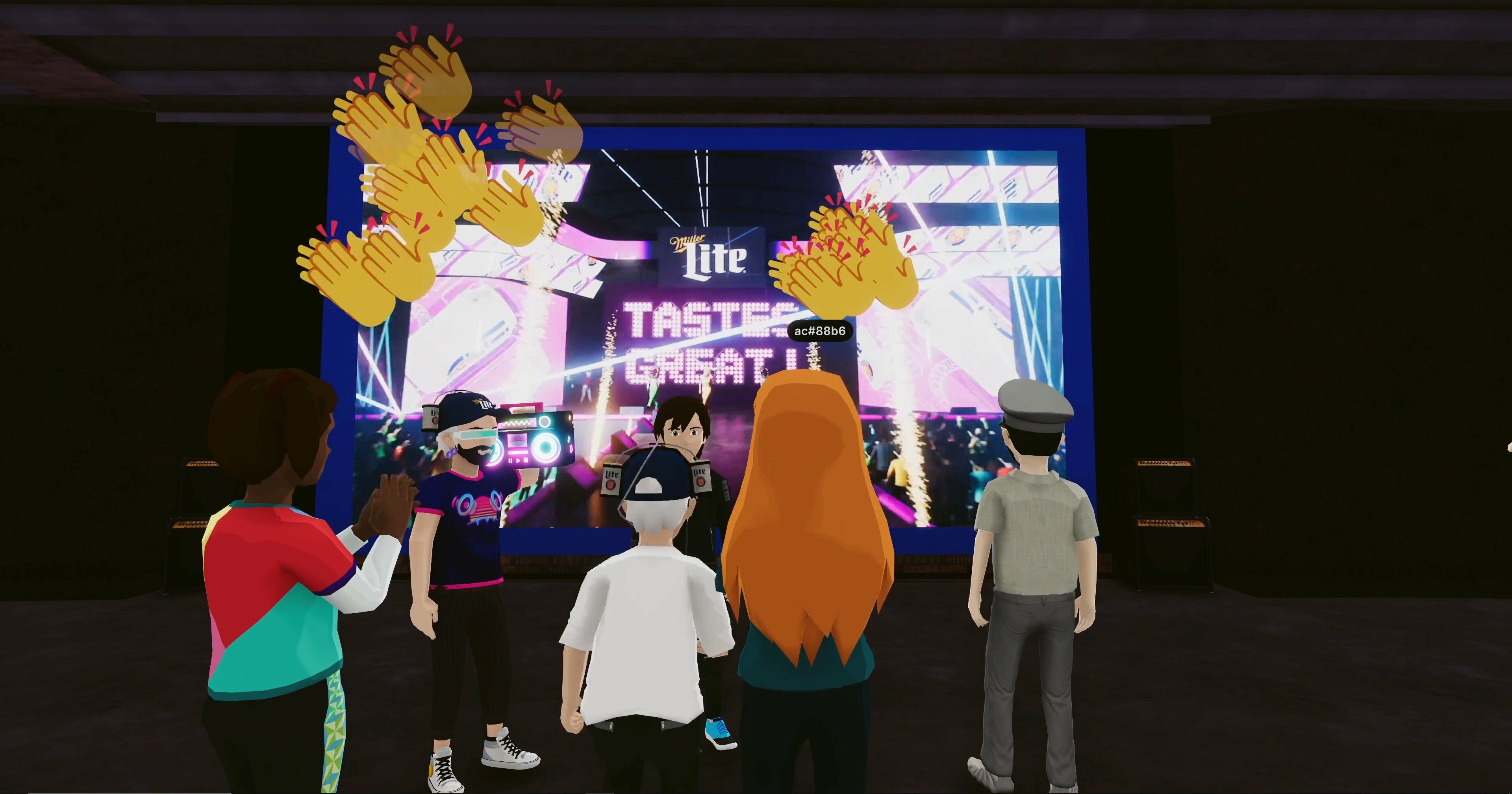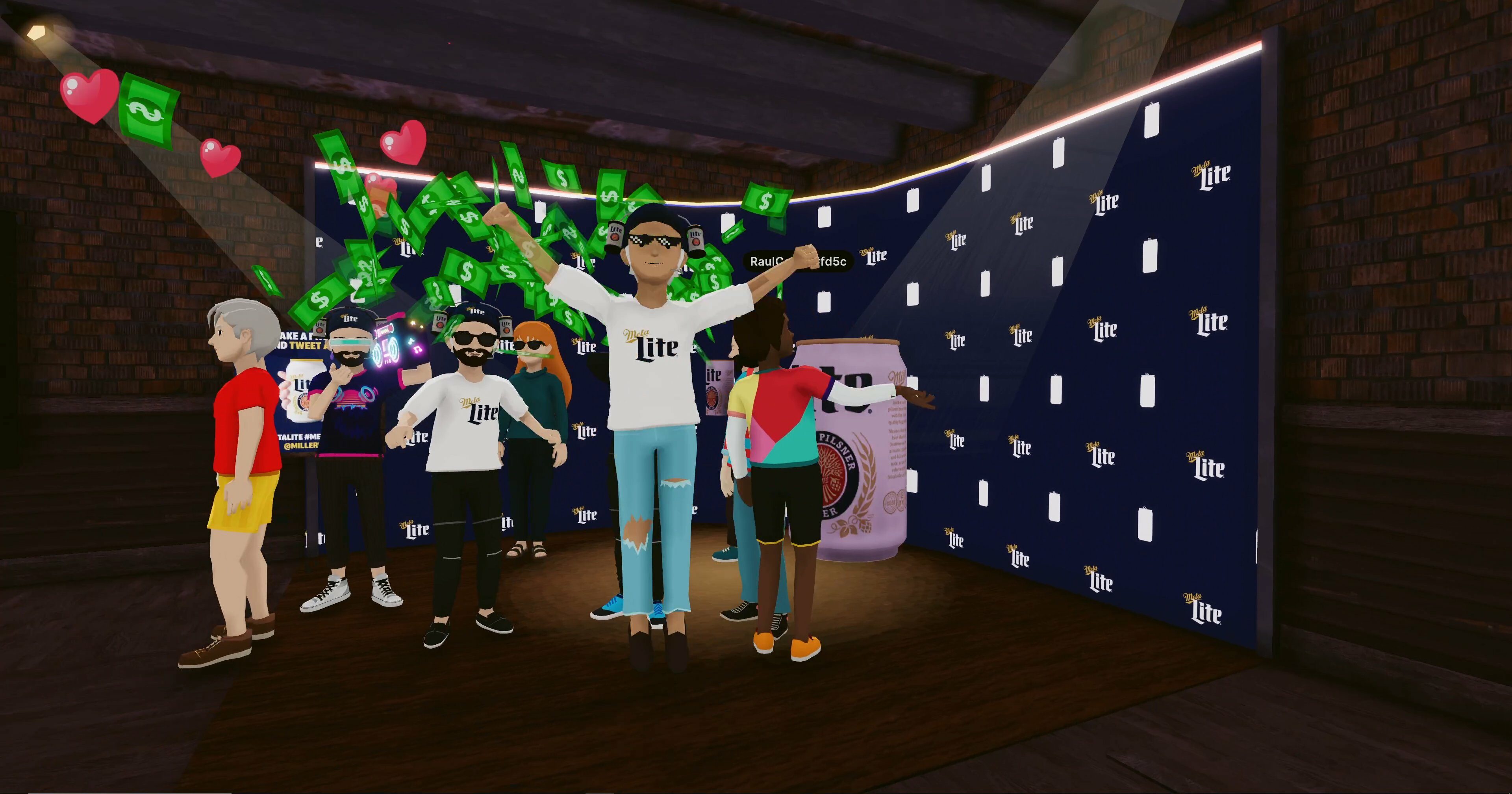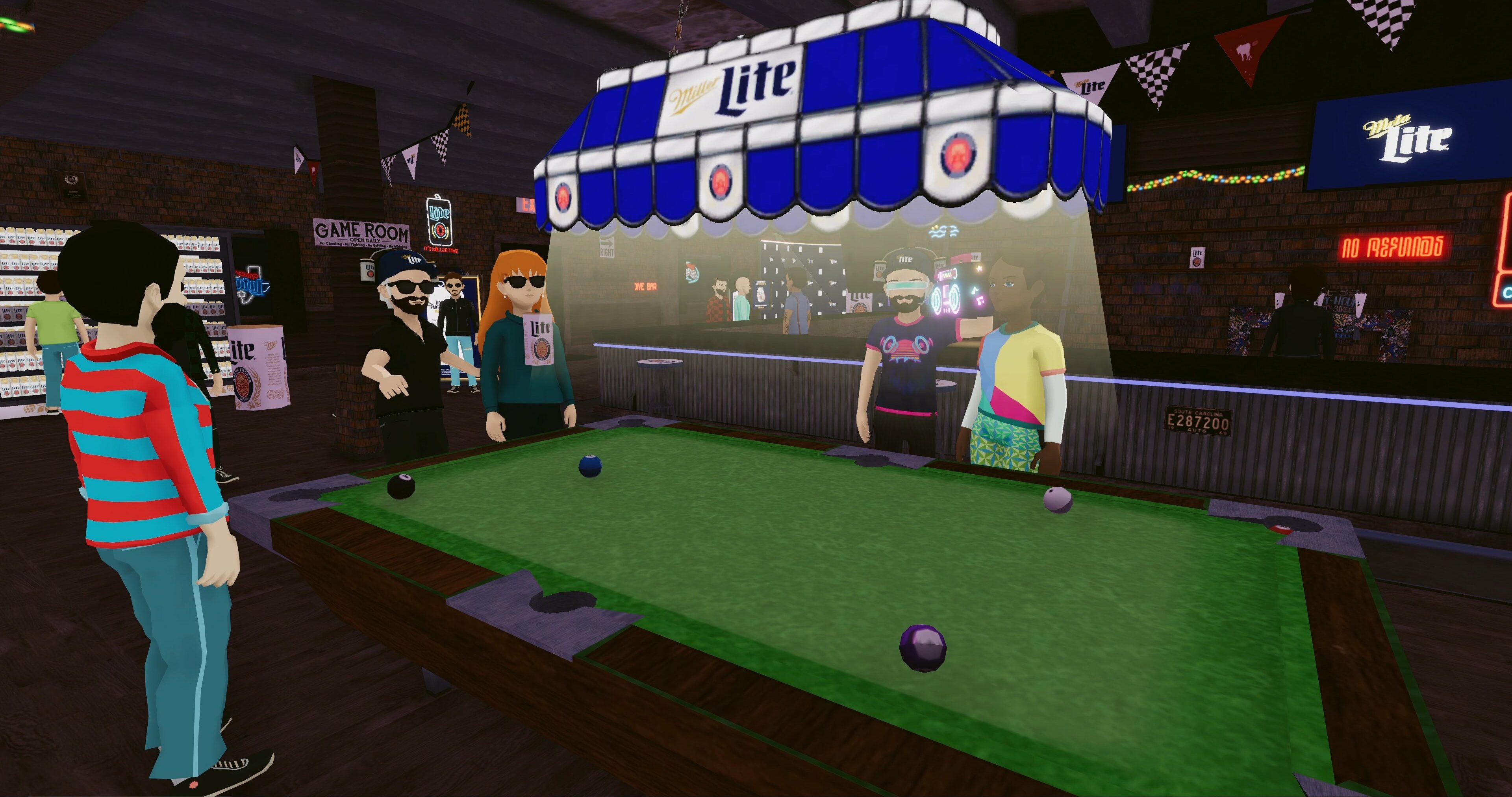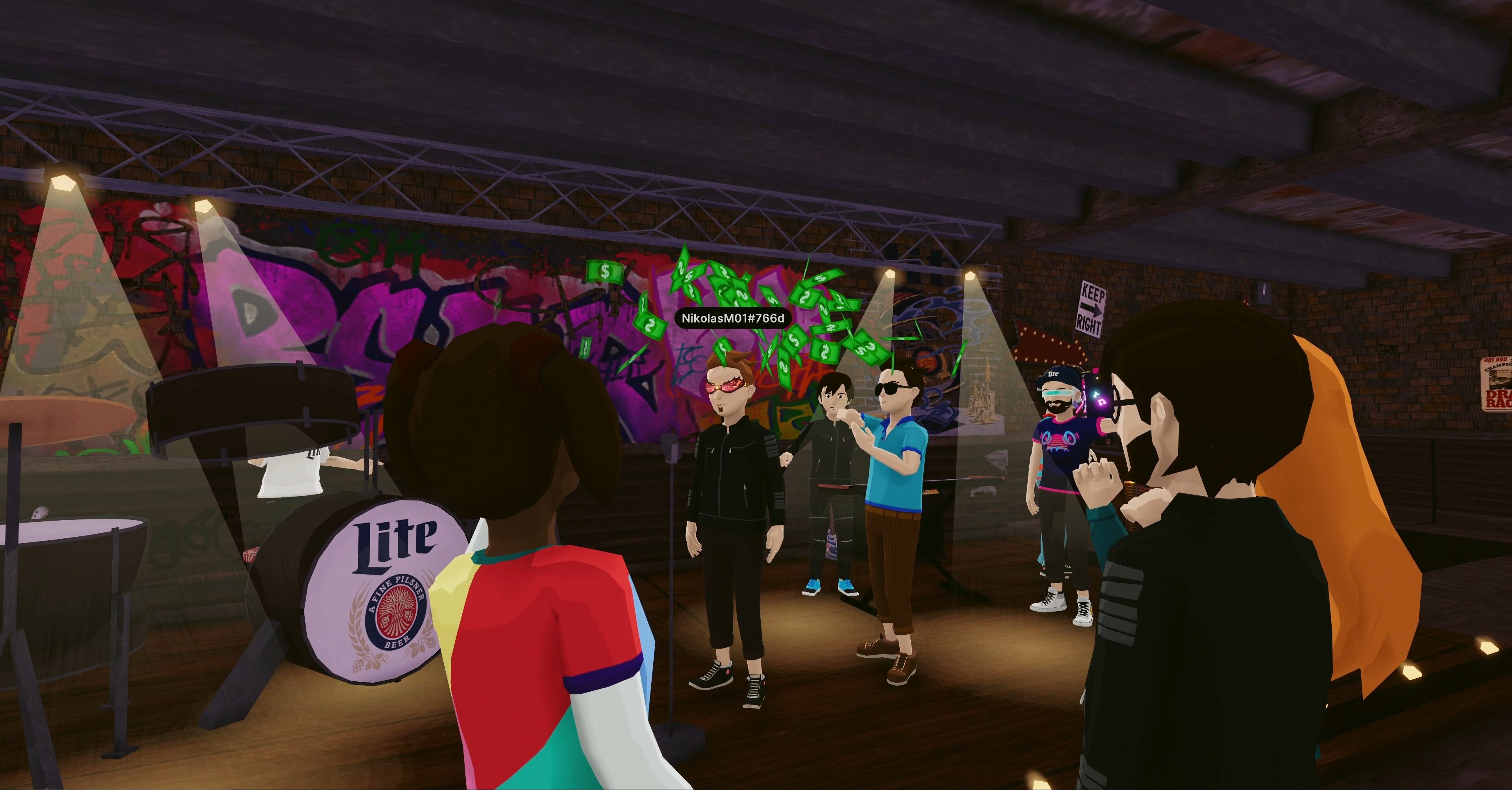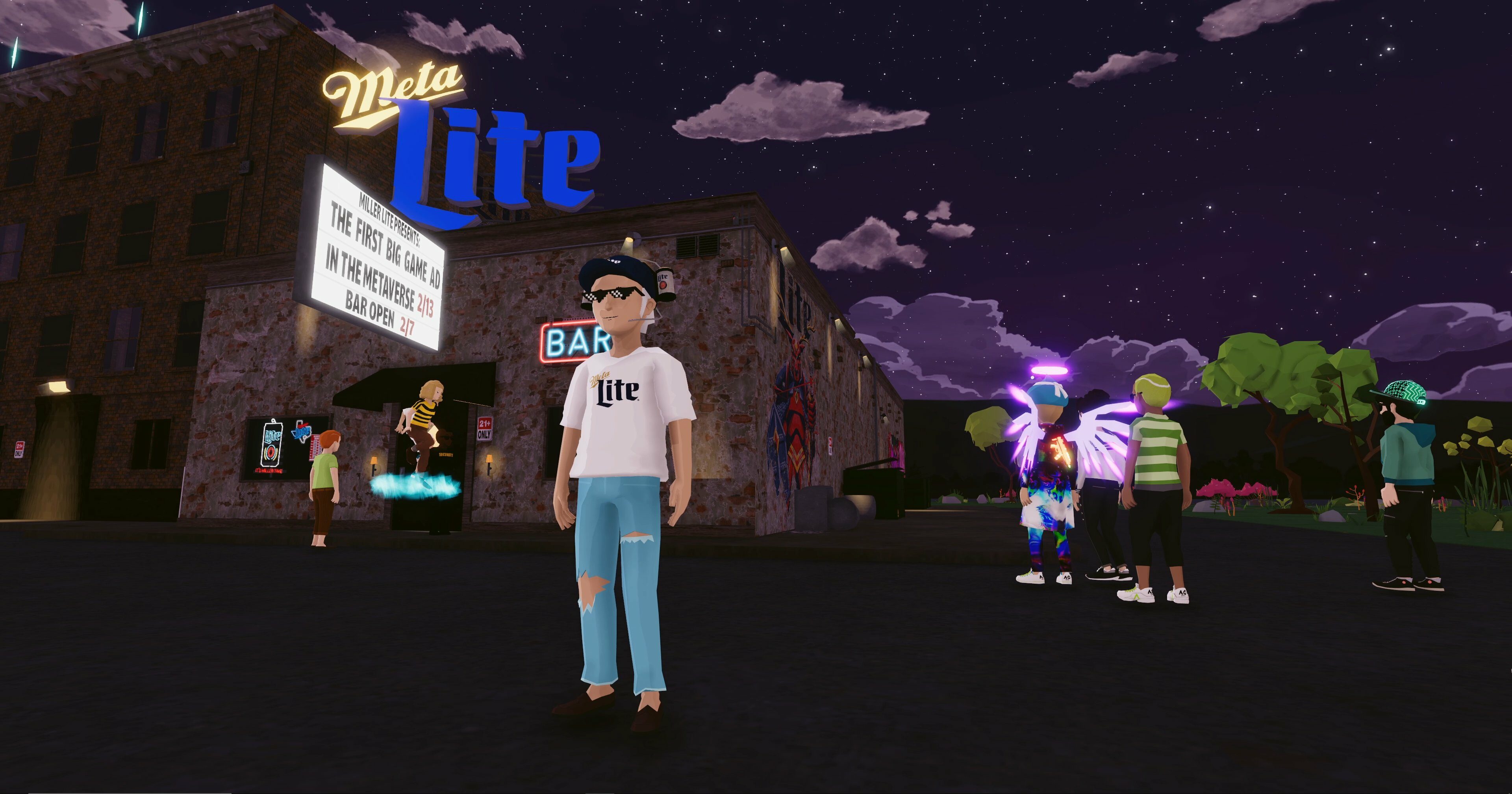 First, we introduced Miller Lite's Meta Lite bar - a familiar, classic, neighborhood drink-up spot situated in the virtual world Decentraland.
Decked out with bar games and memorabilia, guests the bar became a destination where fans could meet friends, drink virtual beers, take virtual selfies of their avatar and even win free beer for an IRL Super Bowl party by pouring from the bar's golden tap. Users who tethered their crypto wallet could take the experience further by collecting a commemorative NFT, completing a scavenger hunt like quest and unlocking limited edition Meta Lite wearables.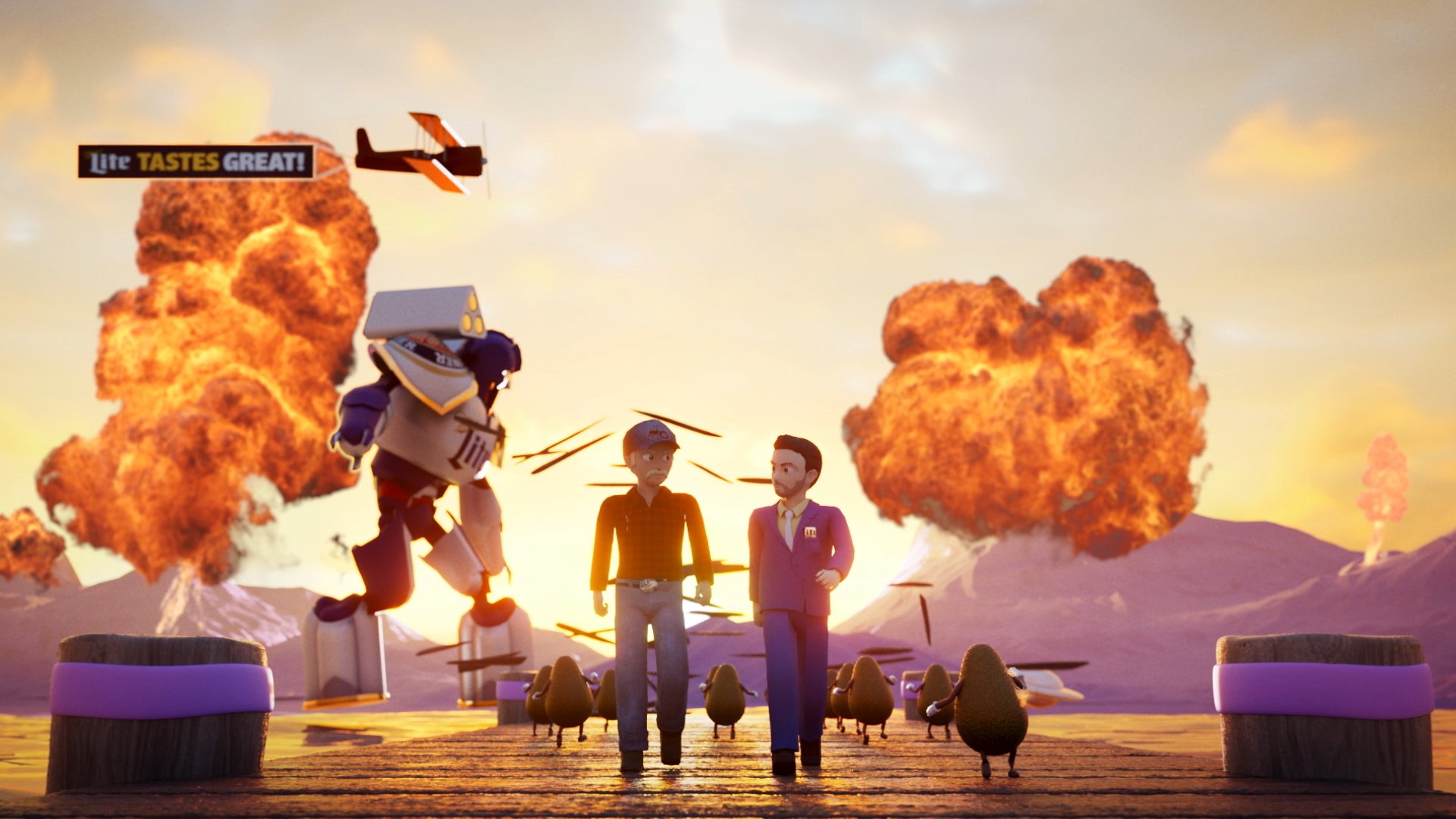 Then, on game day as the party raged on, we premiered "Definitely, Probably a Big Game Ad" - the first ad to premiere in the metaverse.
The spot, animated in the notoriously lo-fi style of metaverse platforms, featured aliens, explosions, puppies, horses, a talking whale, a meta-pop star, overly dramatic music and many other cheeky, over-the top elements. We simultaneously lampooned the tropes of classic Super Bowl ads and poked fun at the public hype around the metaverse while unabashedly embracing both.