Cadillac CELESTIQ
Art of You
A revolutionary launch campaign for a revelatory EV.
The Cadillac CELESTIQ is a car unlike any other; each car is uniquely personalized to the owner, and that bespoke customization set the tone for a campaign designed to invite people to co-create their highly personalized CELESTIQ at each touchpoint.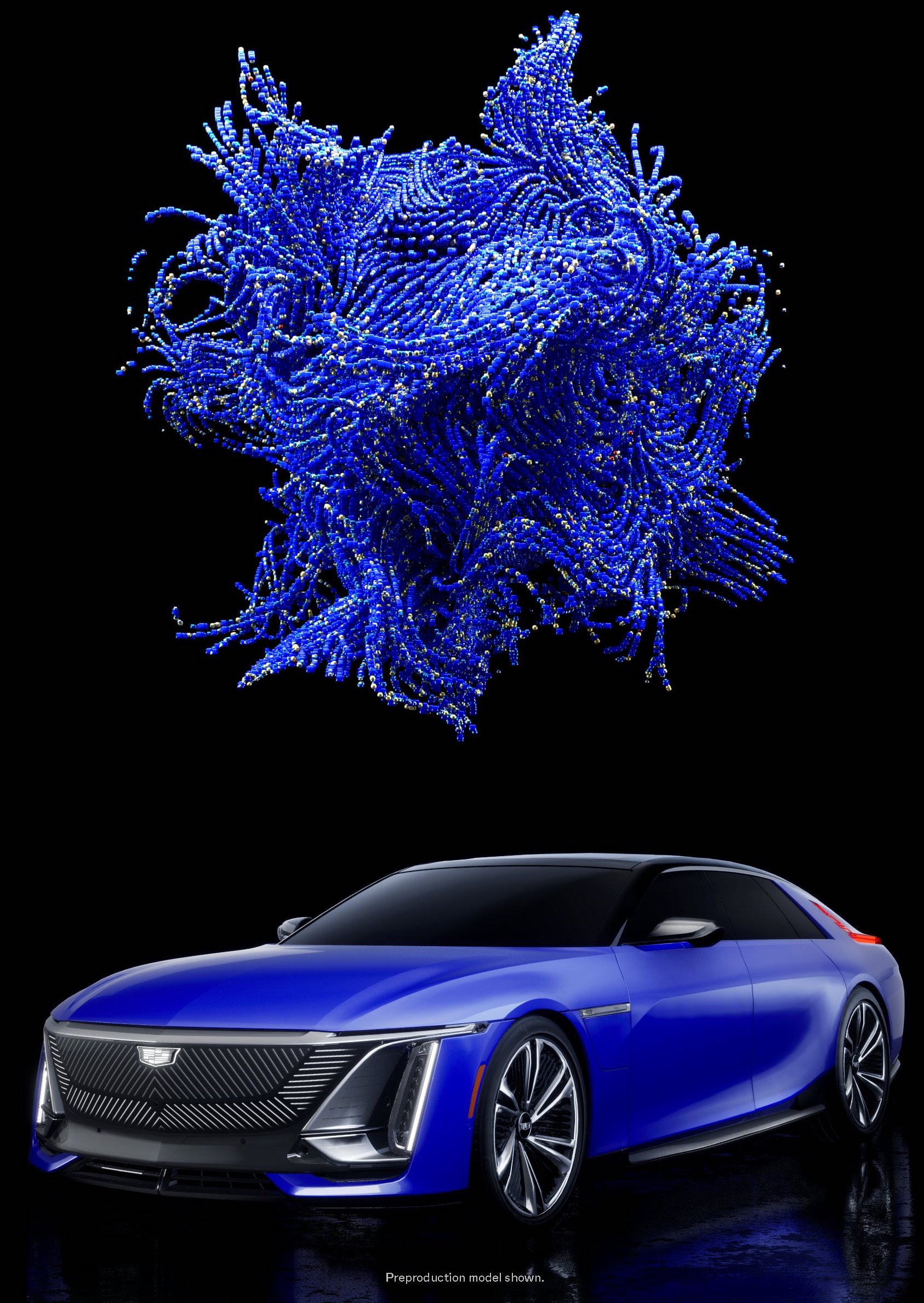 Leo Burnett Detroit
Agency
As a fully integrated, ultra-luxury car launch across film, event design, keynote and livestream, anchored by a groundbreaking AI-driven experiential installation and website, the Art of You campaign was a global declaration that Cadillac was back as the world-standard of luxury.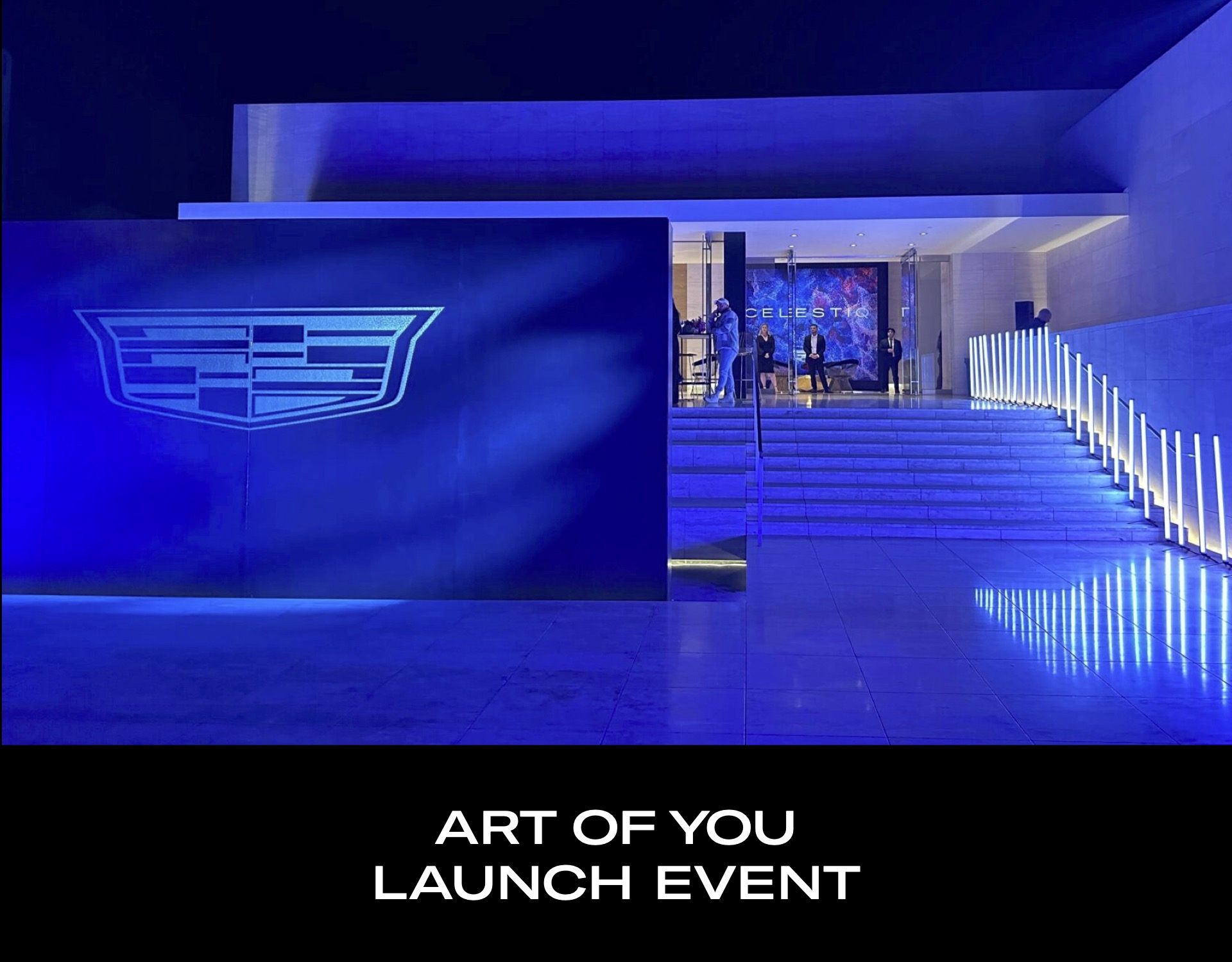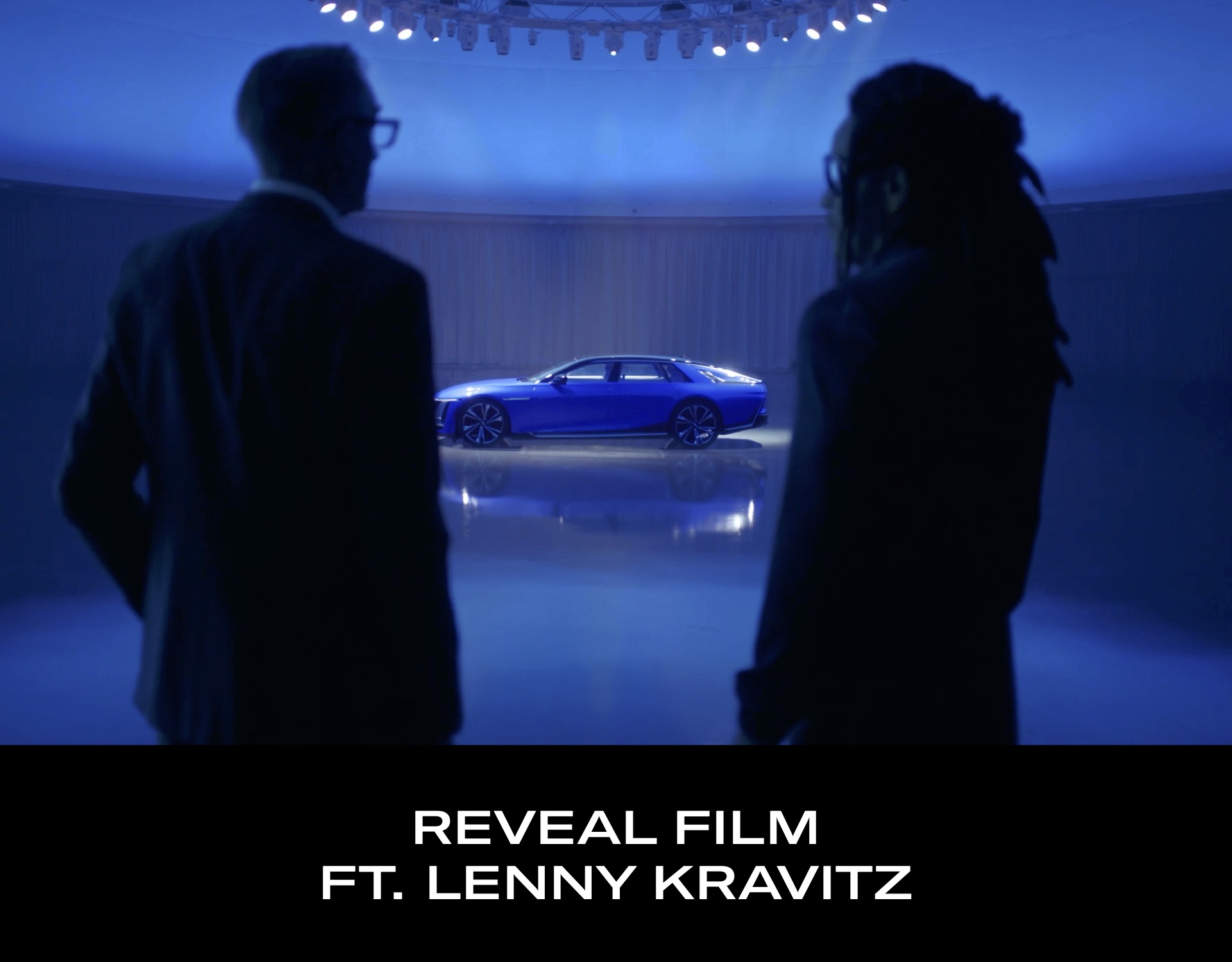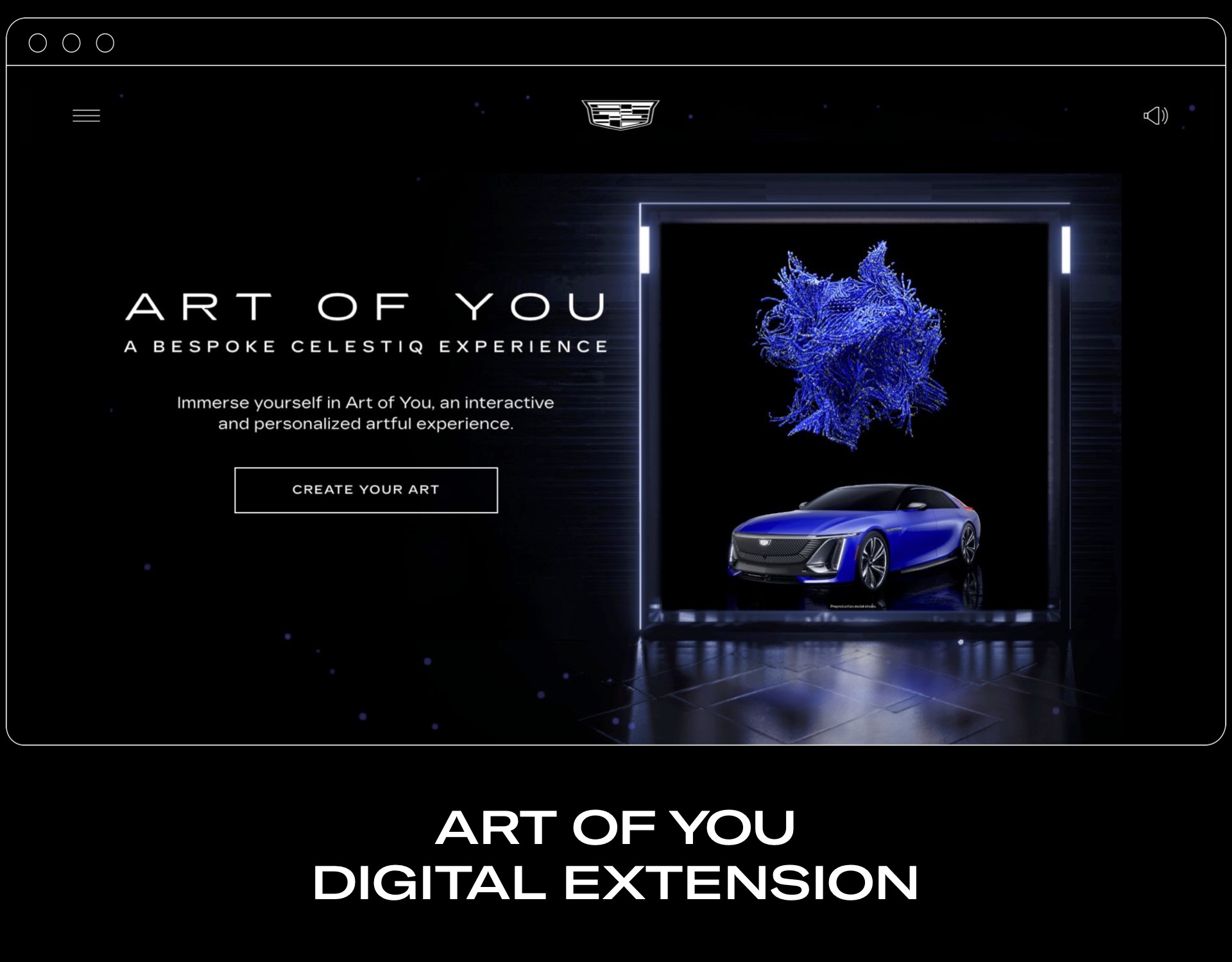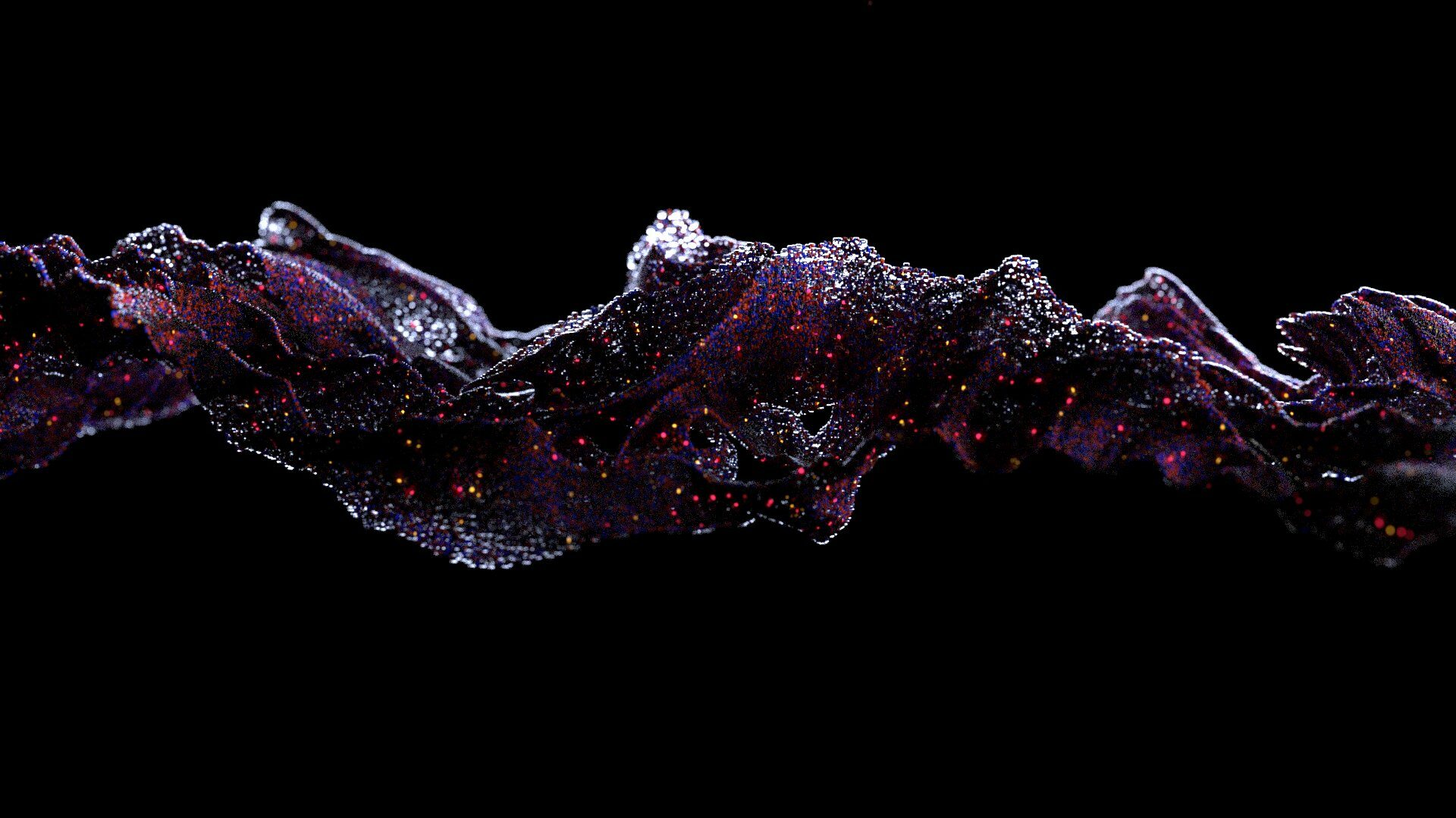 Cadillac's
Most Watched
Reveal Film Ever
98-100%
Positive Global Sentiment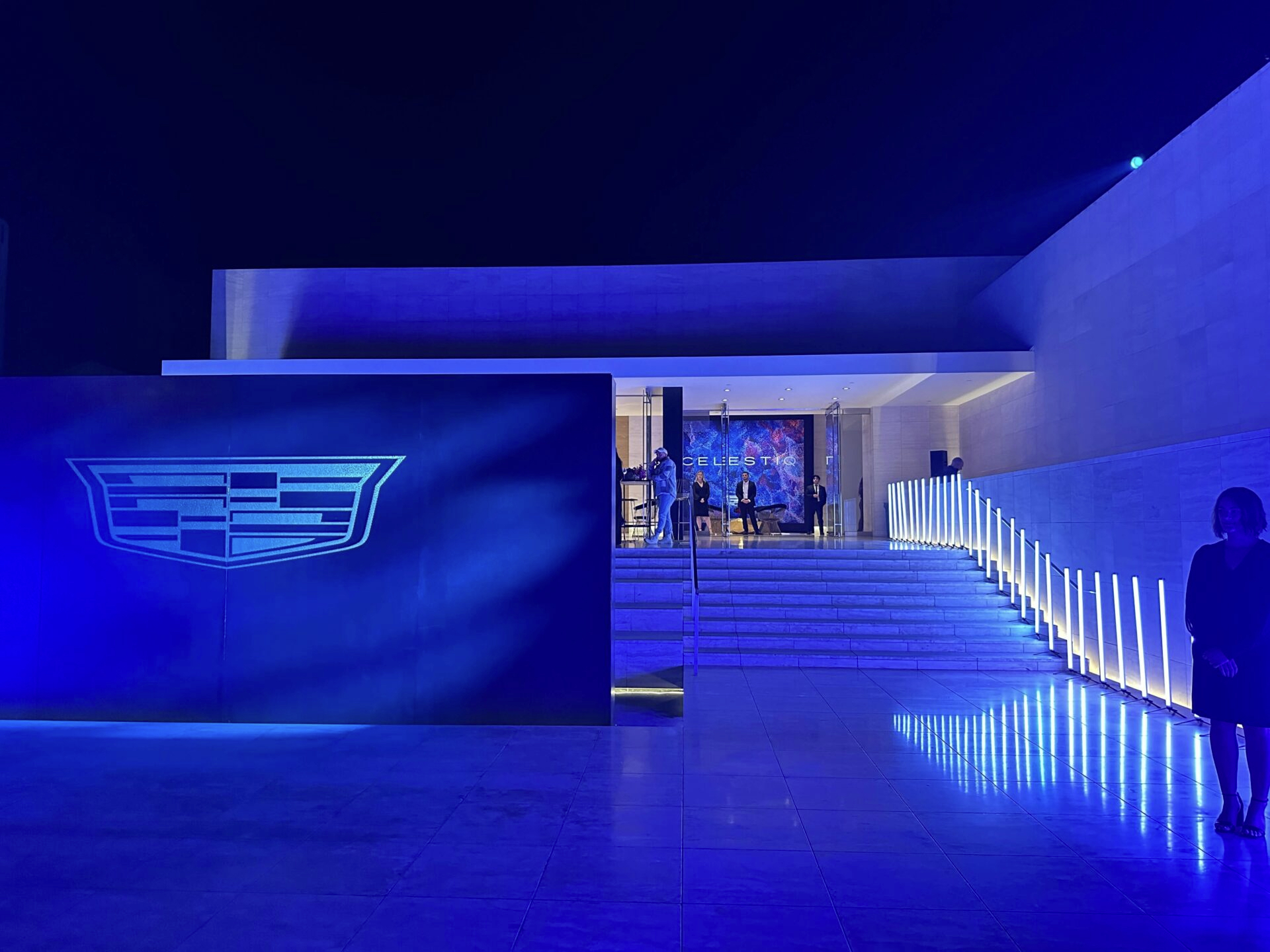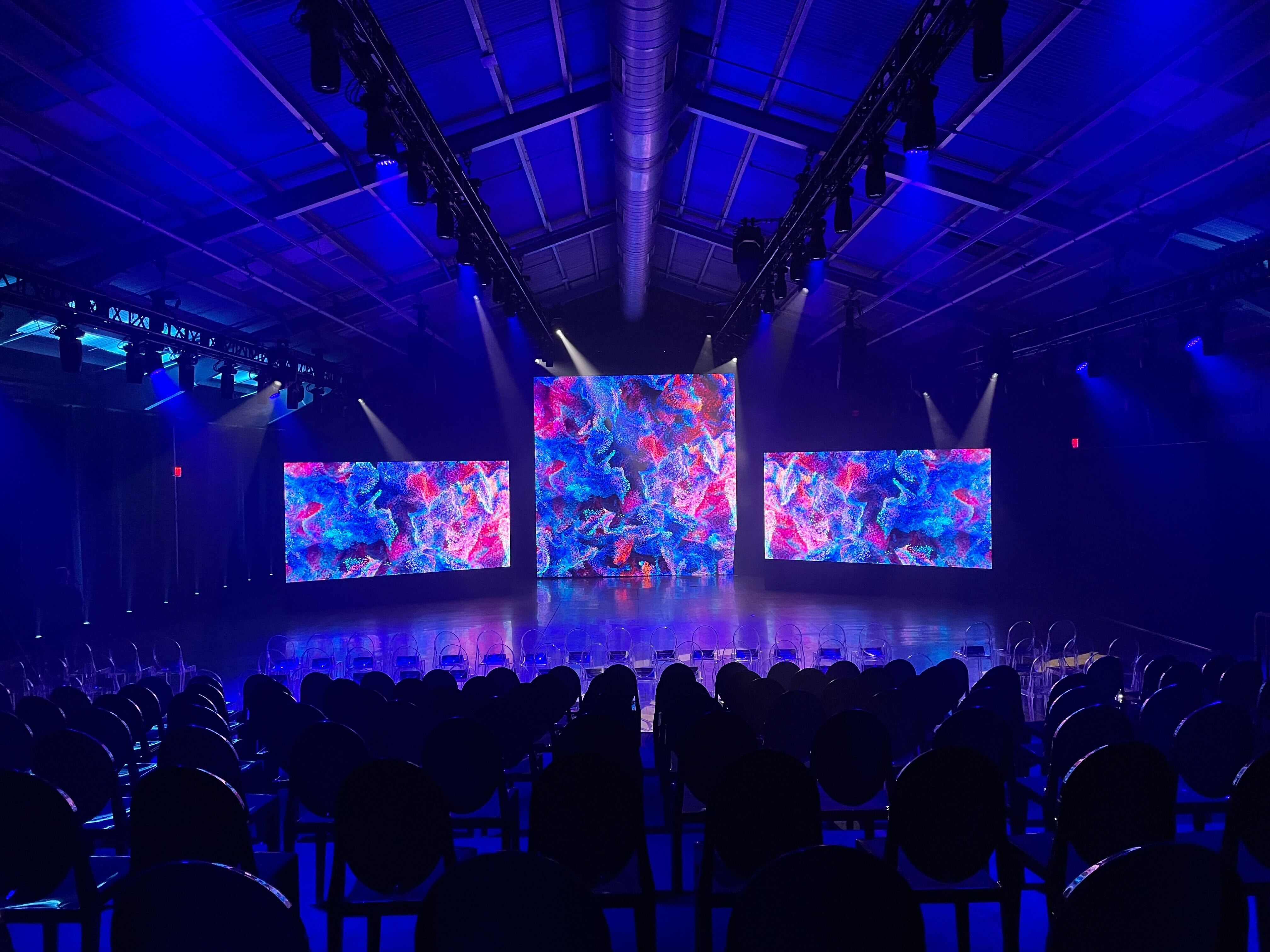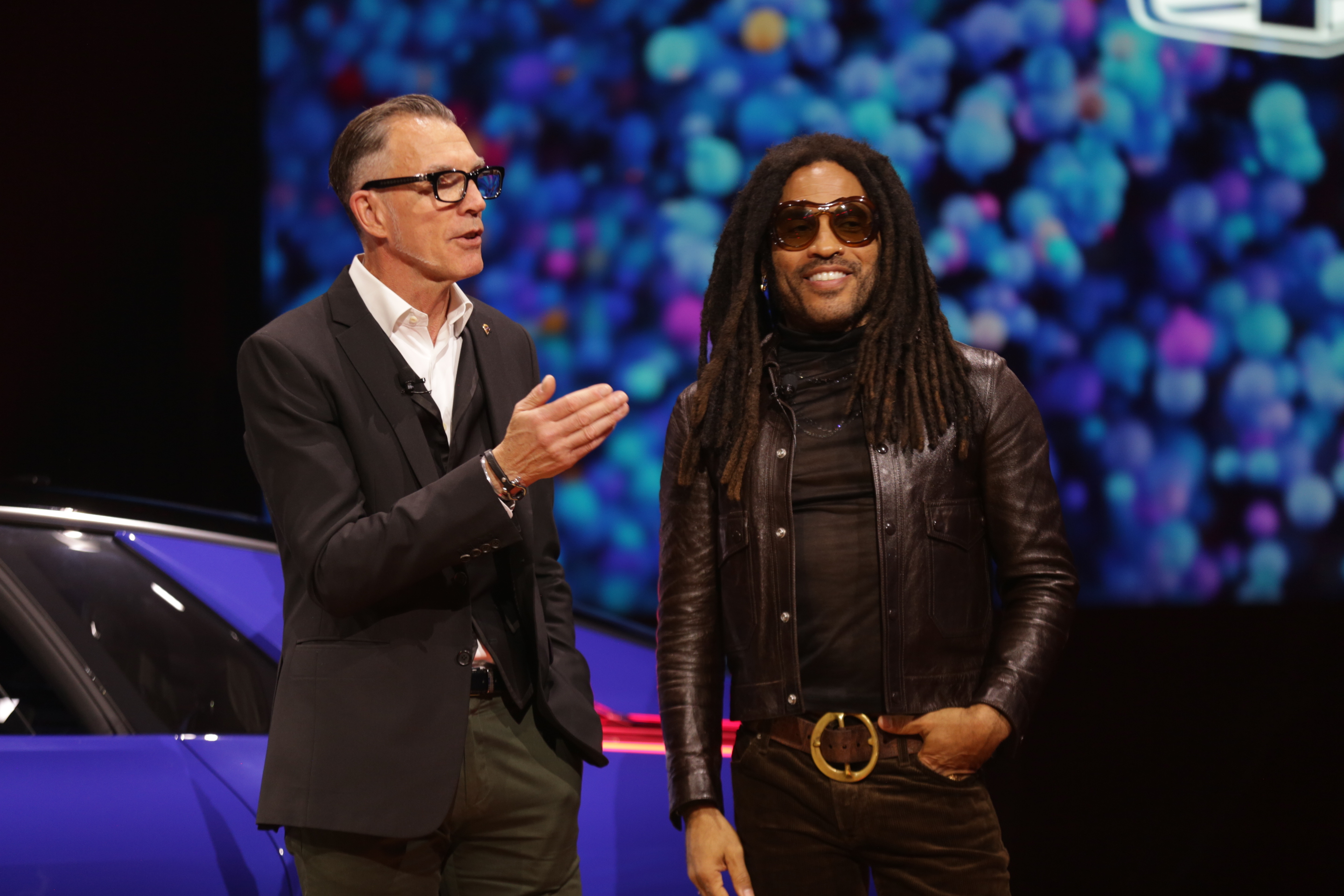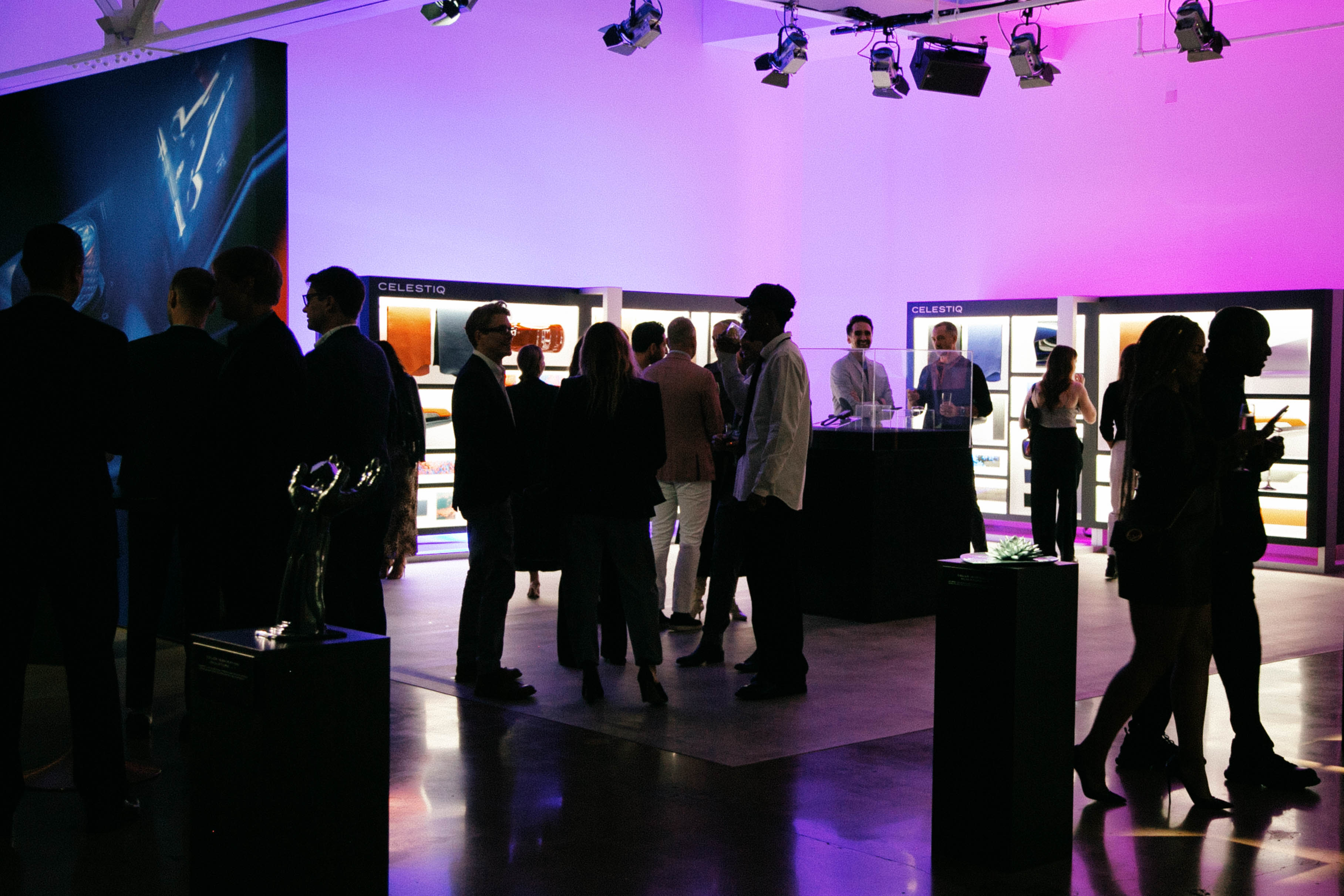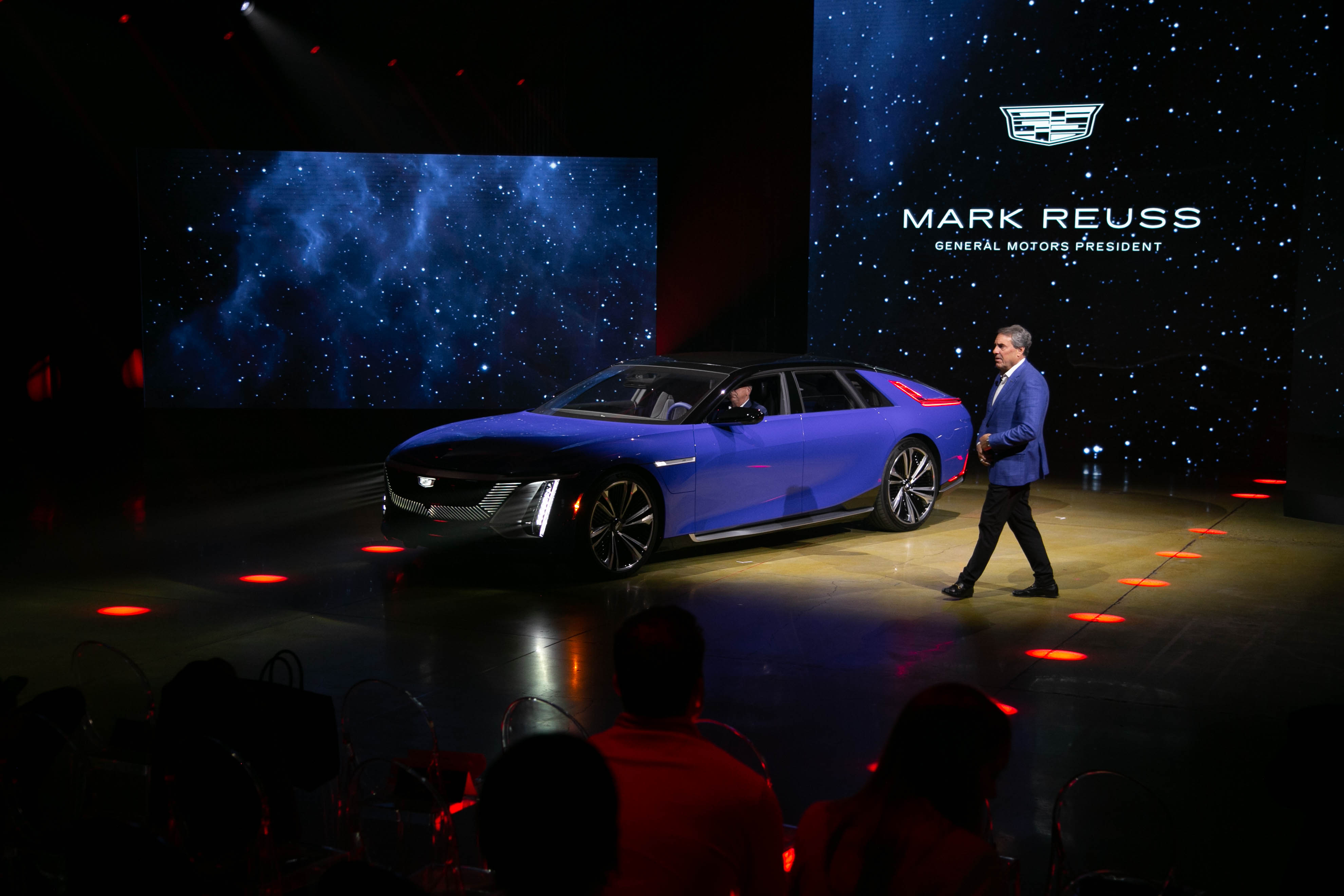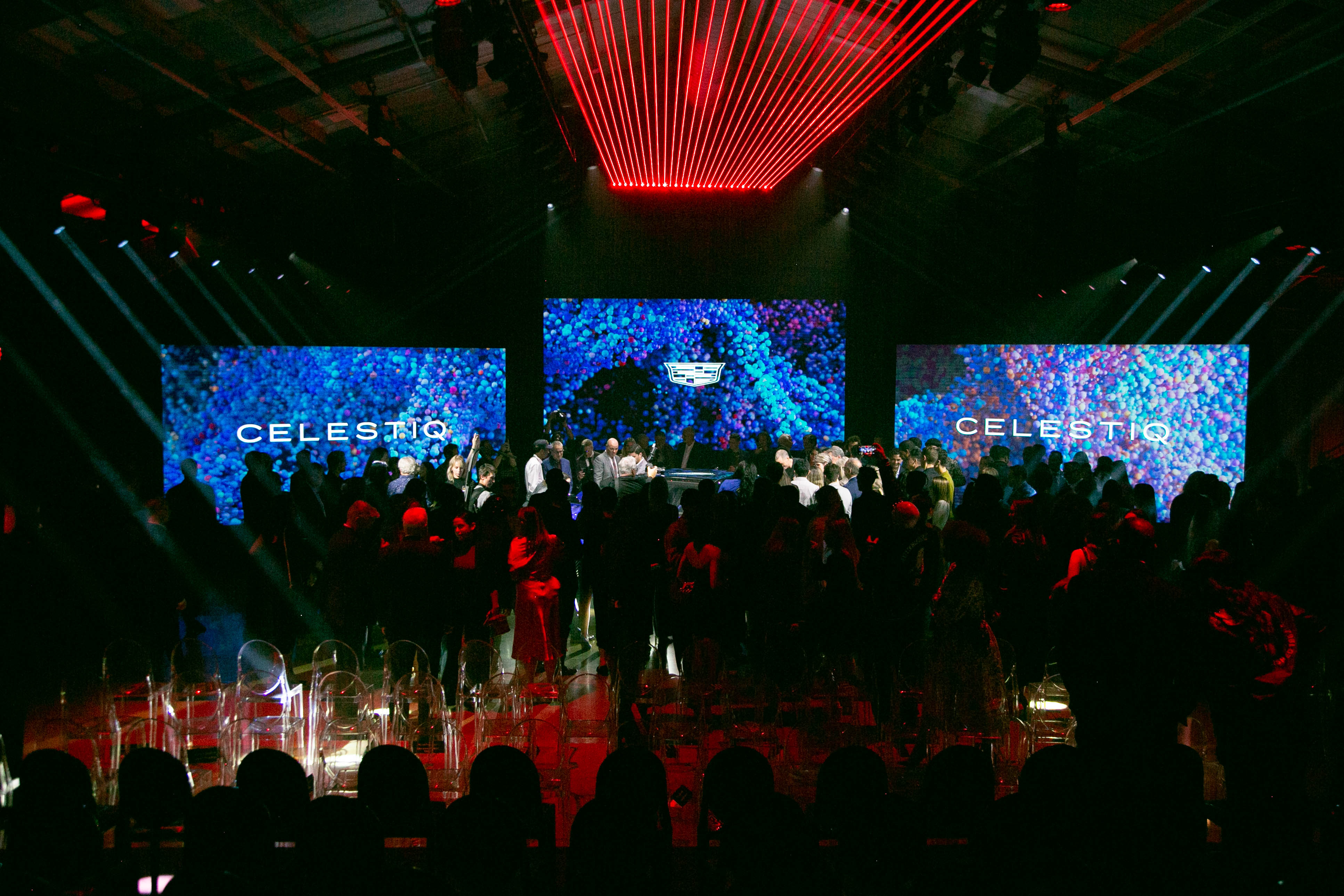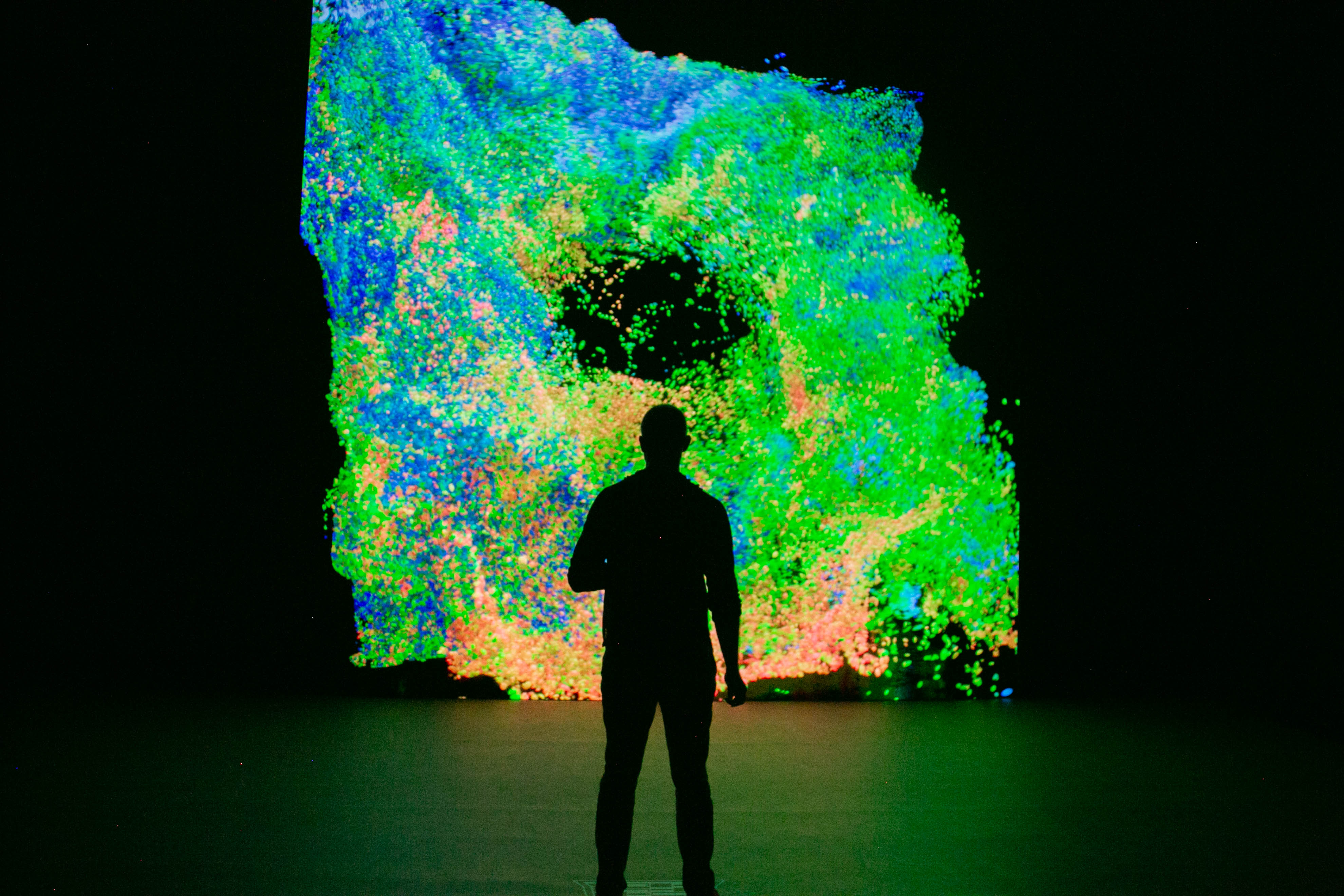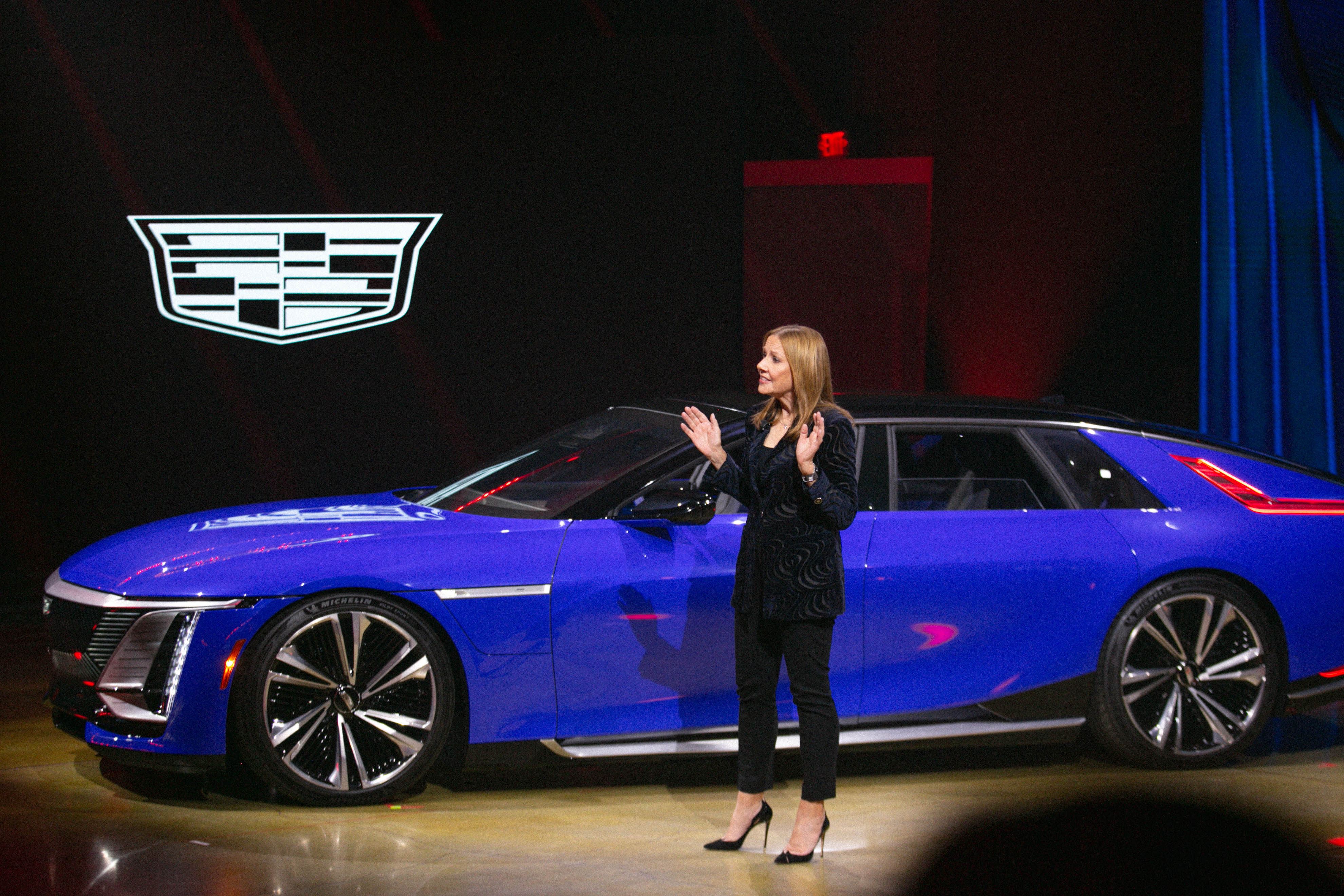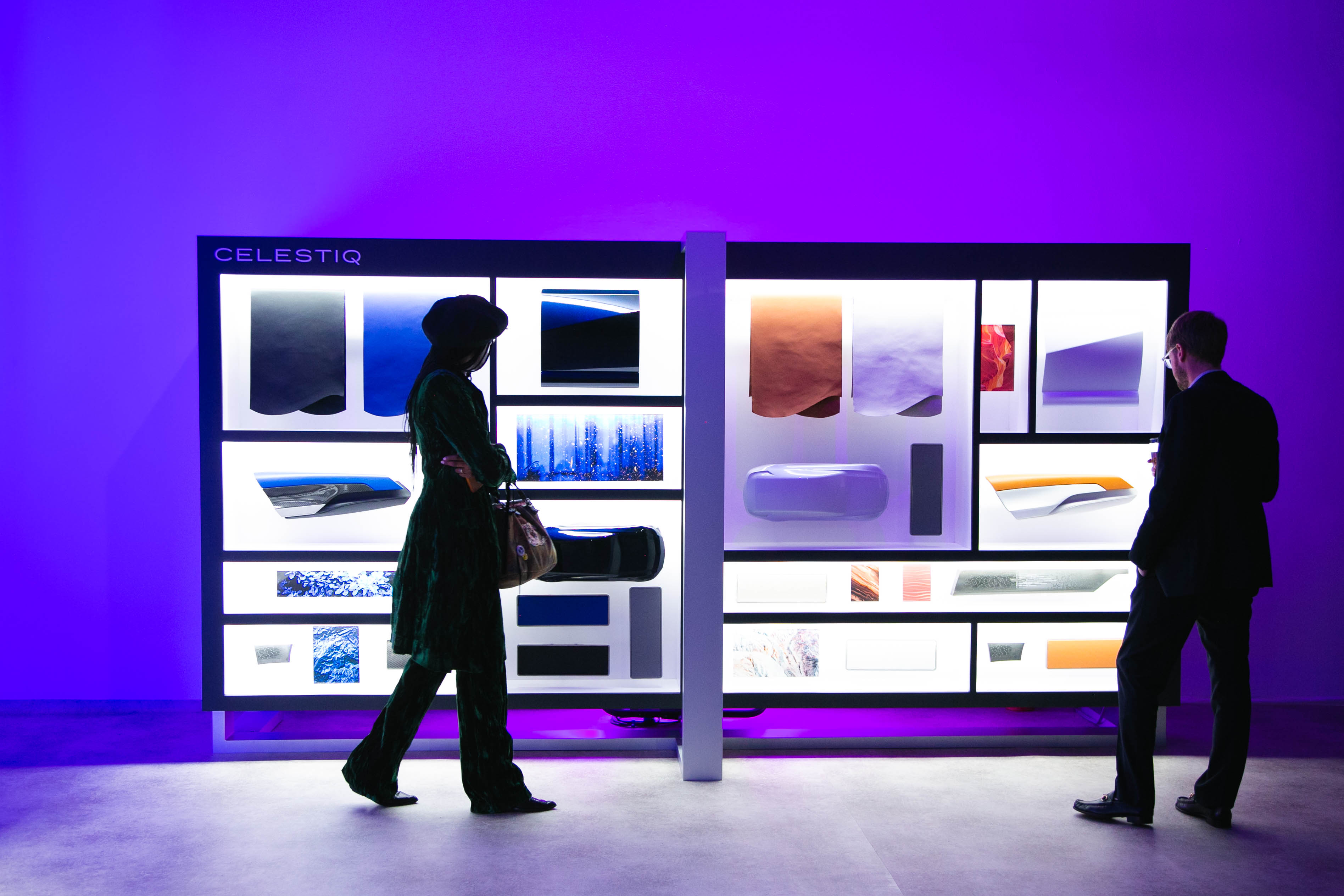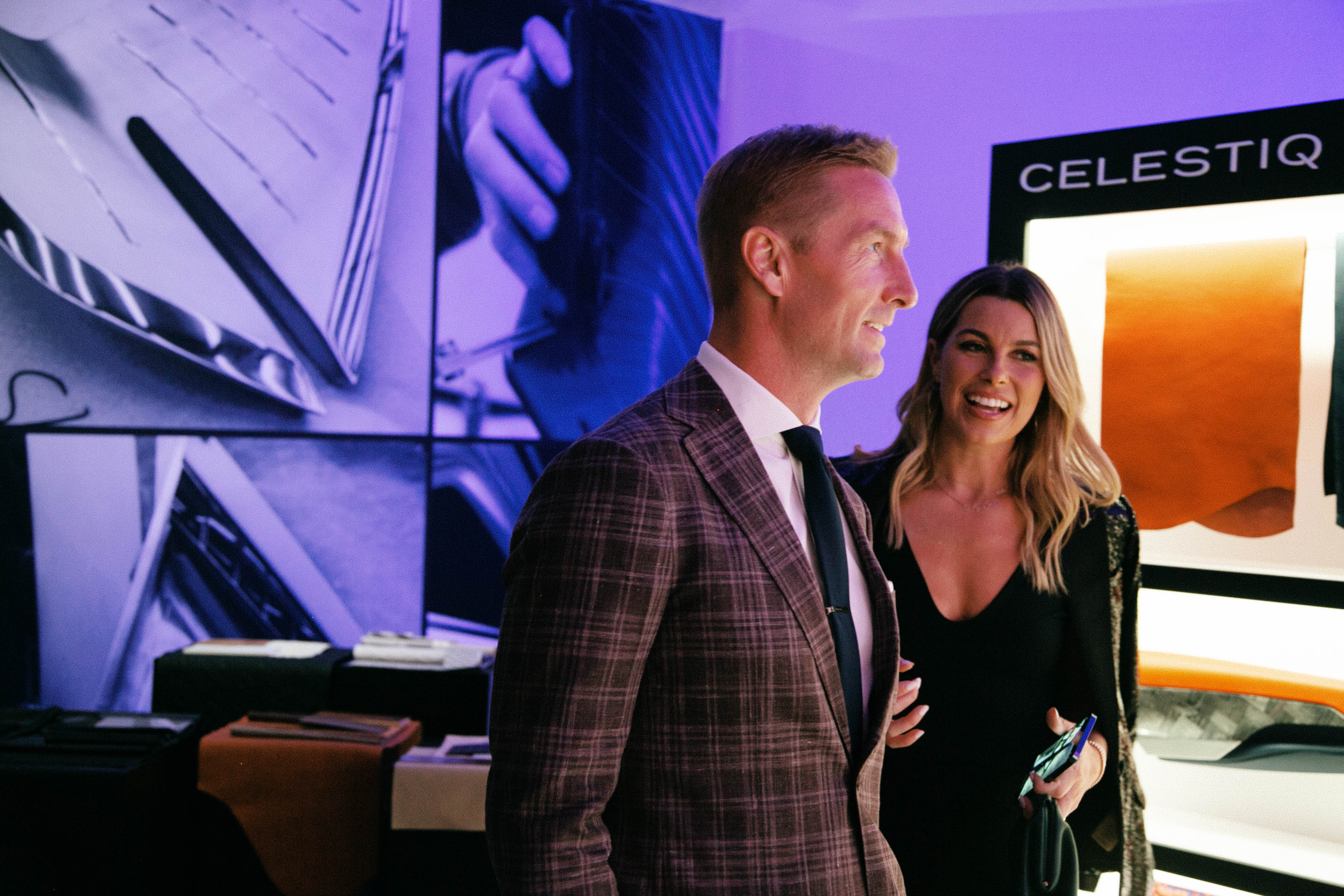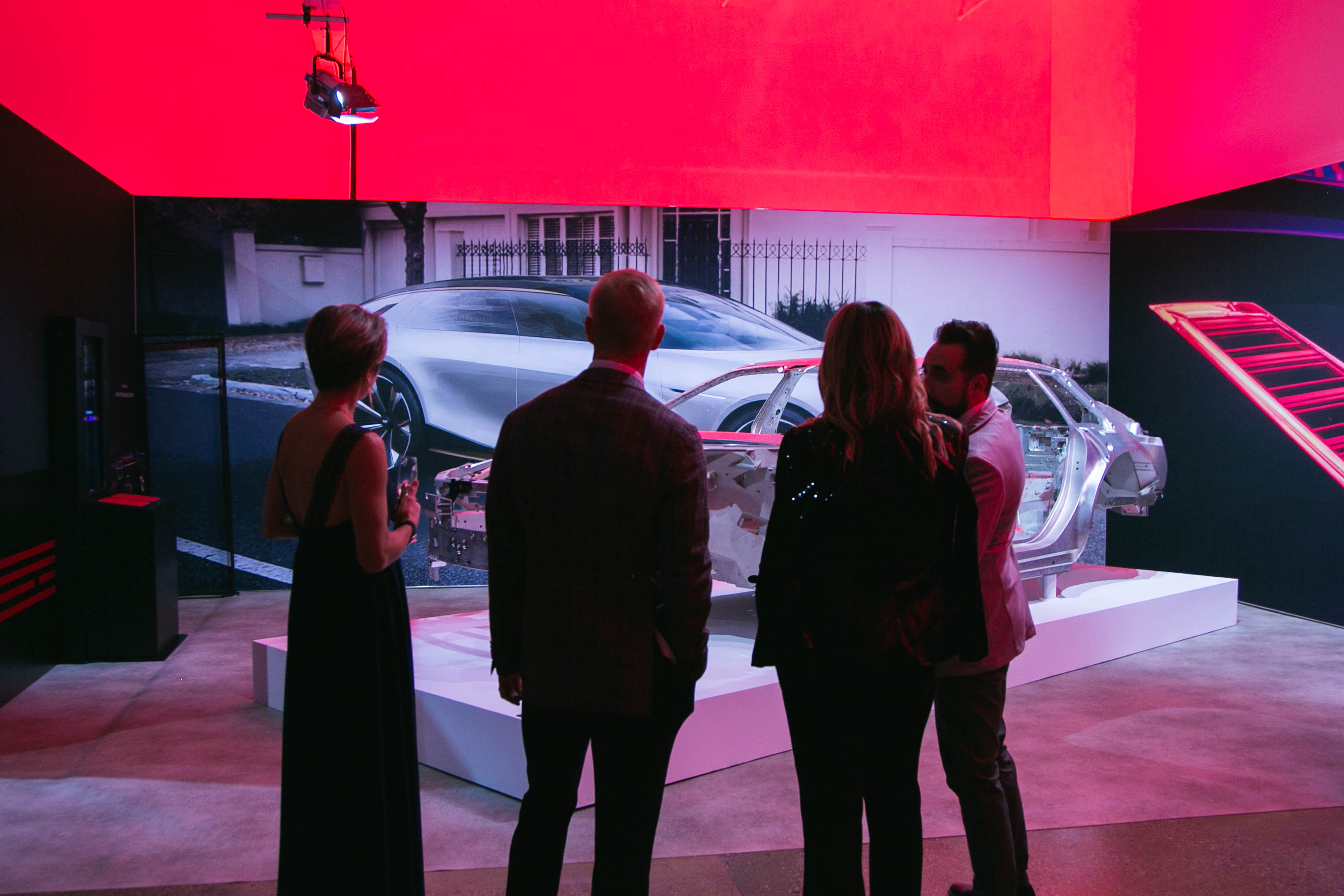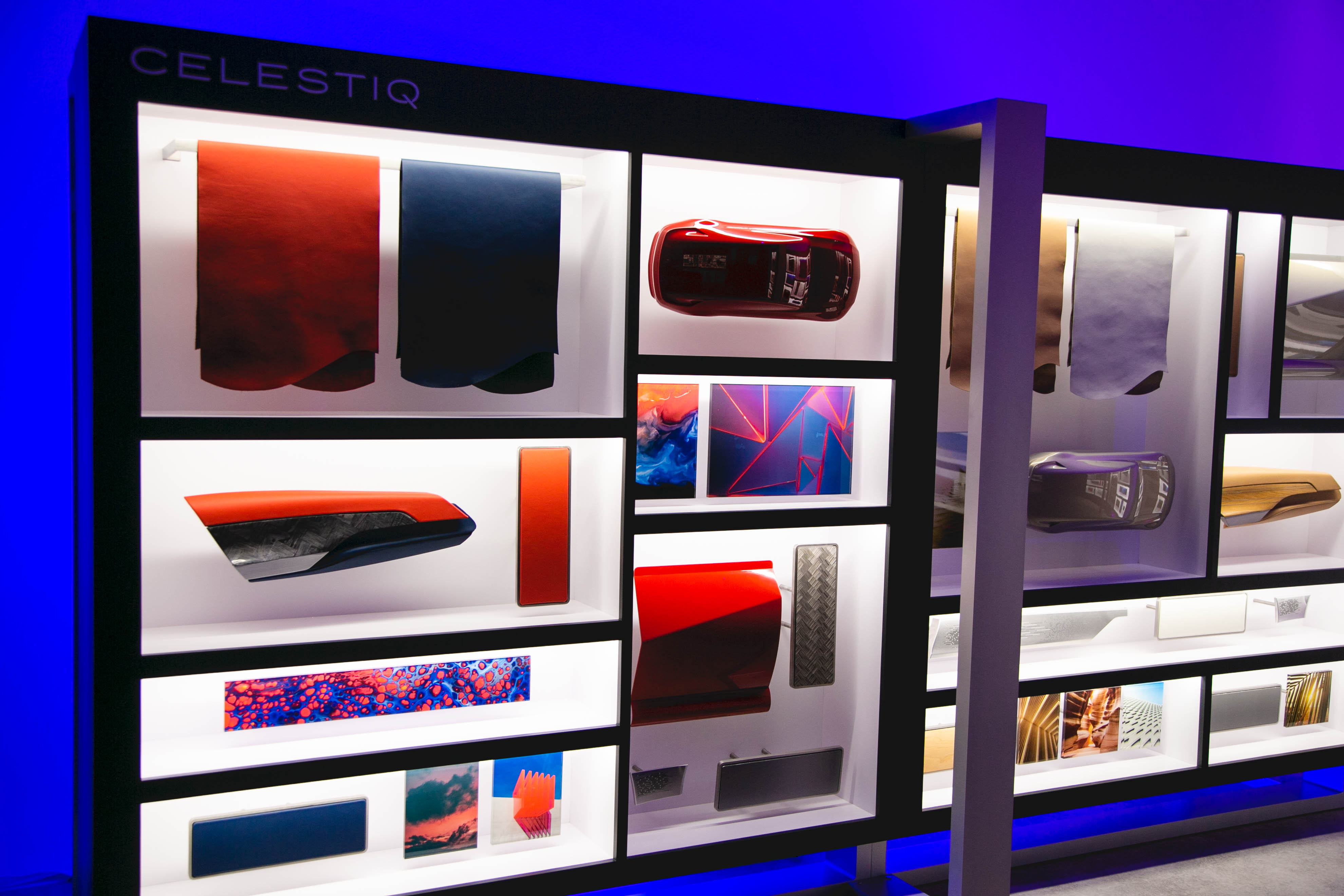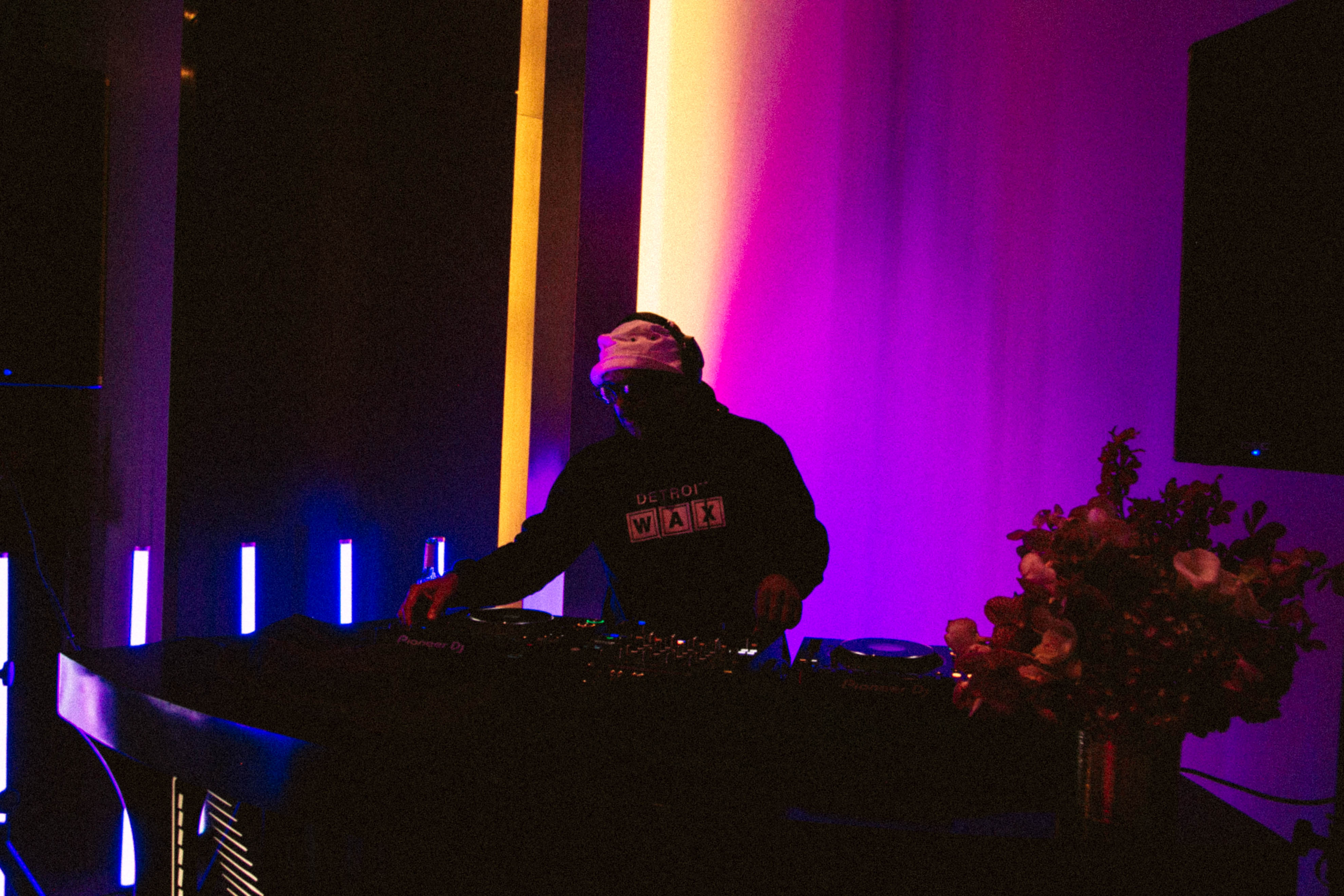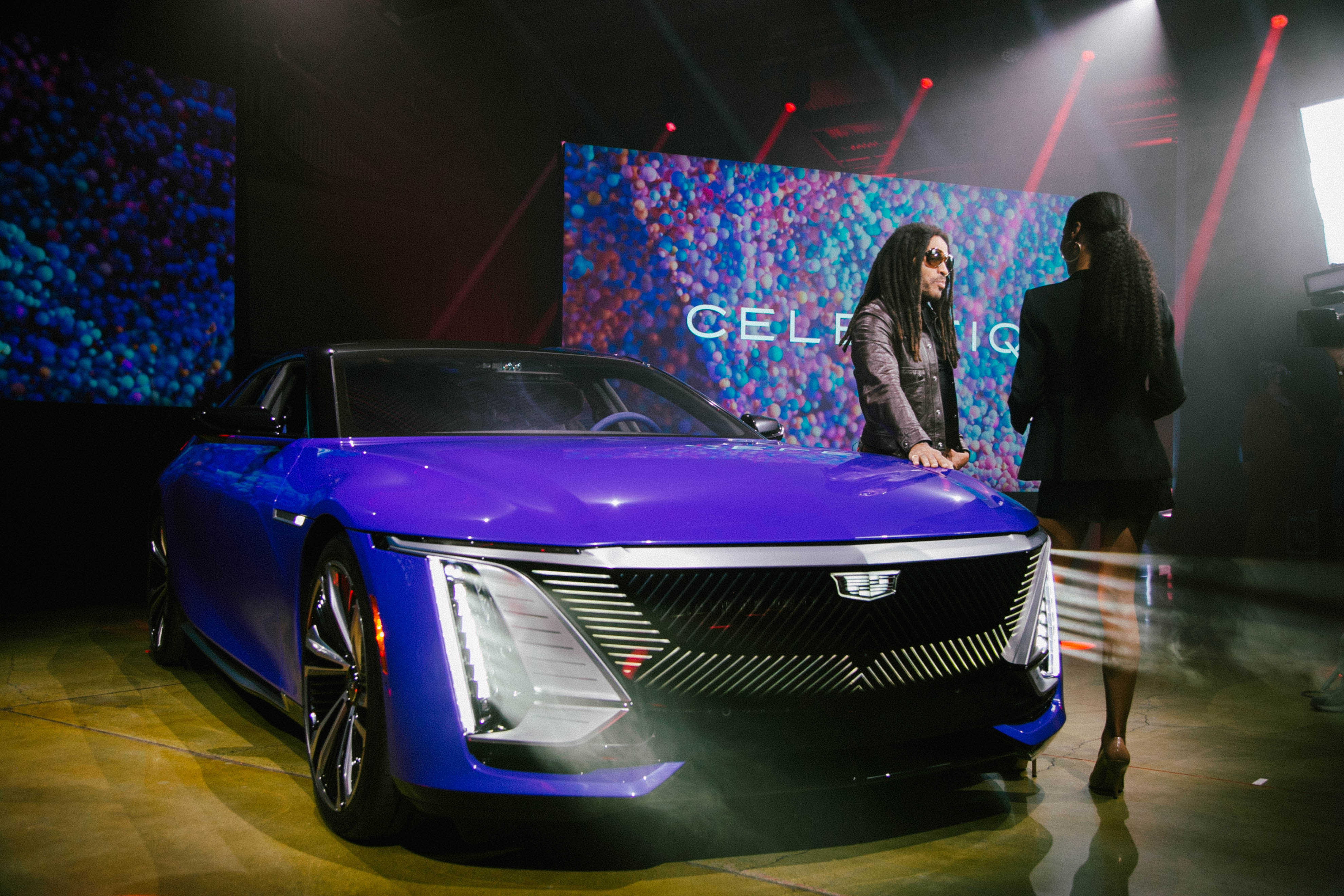 The Reveal Event Heard Around the World
To reveal the new standard in automotive luxury, we crafted an event for 250 VIP guests where every detail was considered. We took over Milk Studios LA to create a fully bespoke event, complete with everything from gorgeous food and custom painted chocolates, to a fully designed salon and gallery dedicated to every detail of Celestiq's design and engineering, to a livestreamed 30-minute keynote featuring GM CEO Mary Barra and rock and design legend Lenny Kravitz and a custom light and laser show that revealed the vehicle to the world.
The keynote was livestreamed to a global audience, beaming the announcement to key luxury markets simultaneously.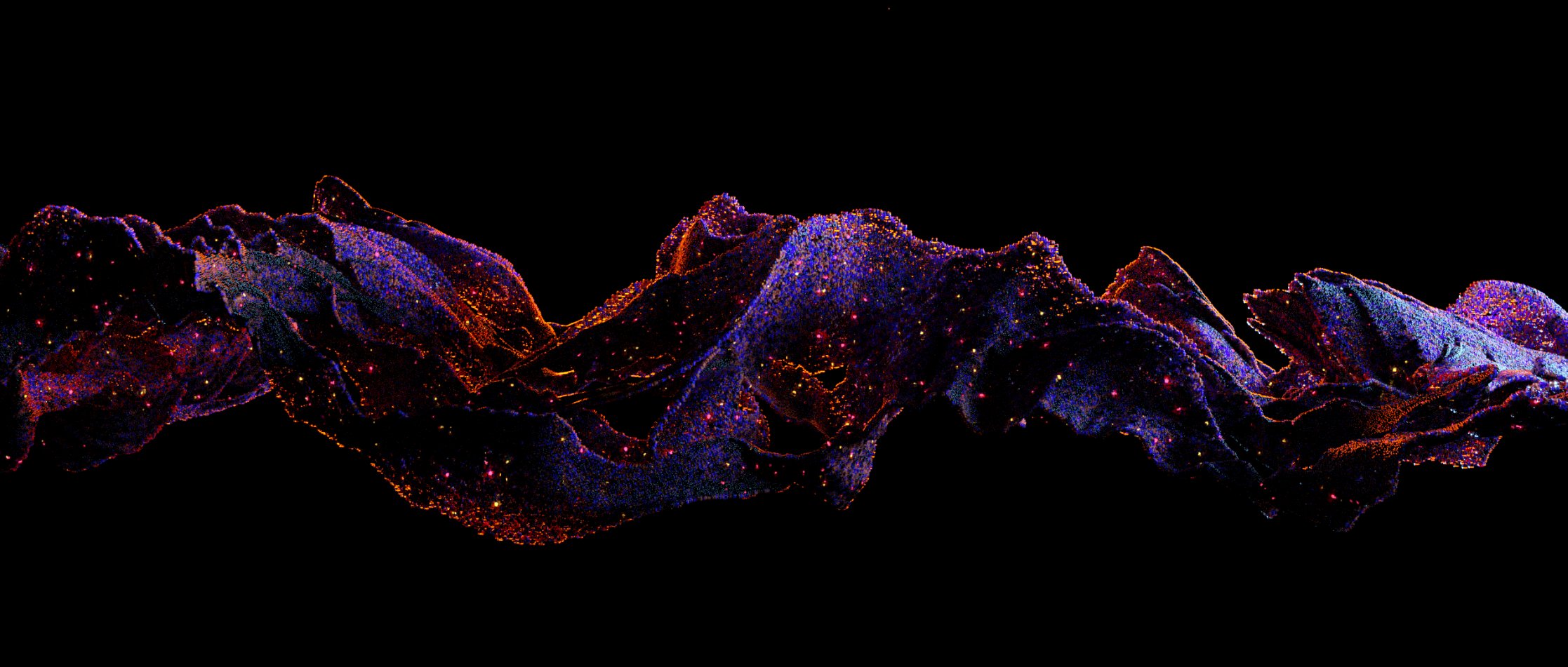 Art Of You Experience
At the Cadillac CELESTIQ reveal event, the highlight of the night was the AI-powered interactive exhibit "The Art Of You". One by one, VIP guests were led into one of two massive, pitch black chambers where they interacted with a massive 20x20 foot monolith screen.
An AI chatbot, voiced by Regina King, asked the guest a series of questions about their opinions on luxury, design aesthetic and the source of inspiration and their answers were reflected in brilliant abstract generative art. As a finale, after ingesting the guests personality information the AI delivered in real-time a fully customized CELESTIQ render to accompany the guests art.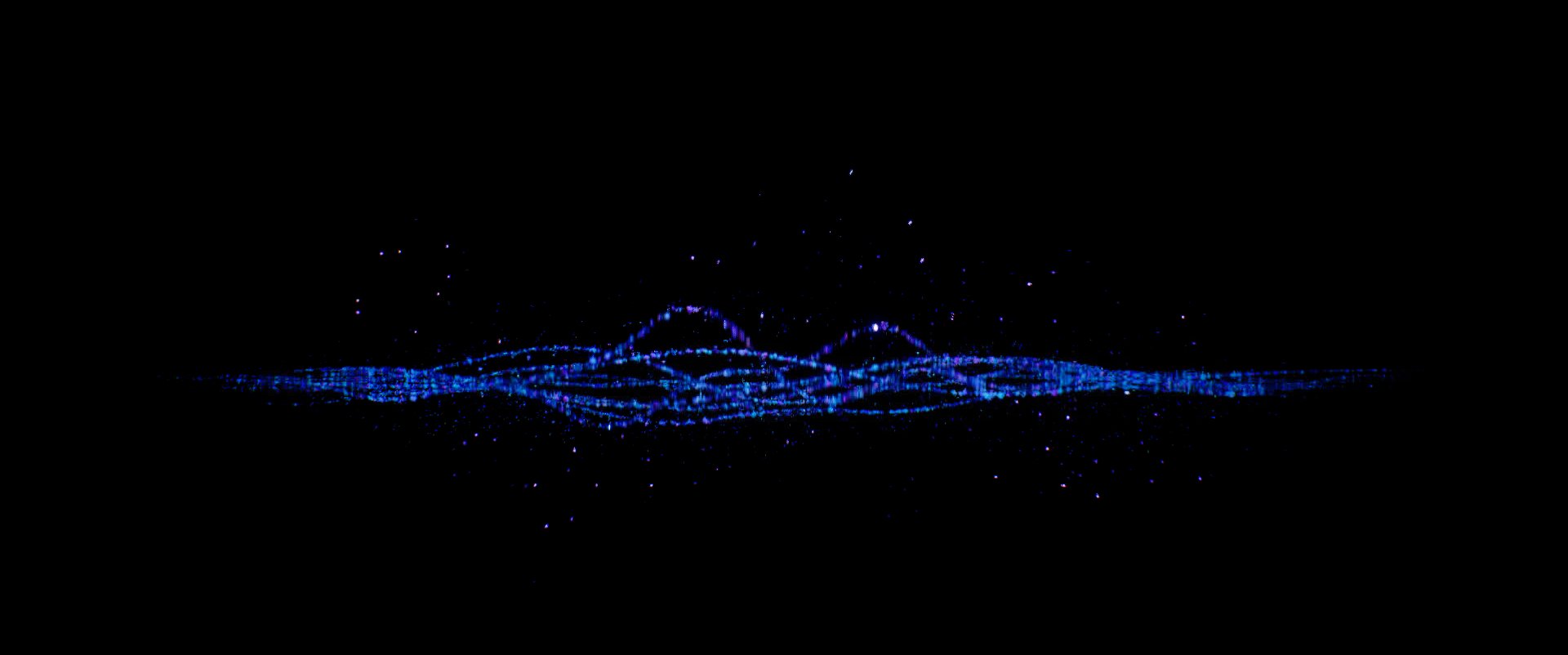 Our full color, high resolution, and photo-realistic particle effects covered a full rainbow of color, and a pure chaos theory of behavior until they shaped themselves in relevant ways to our visitors' answers. For example, if your greatest inspiration was the countryside, the colors came in green; for the beach, blue. Our backed contact sheets and word glossaries contained thousands of potential variants.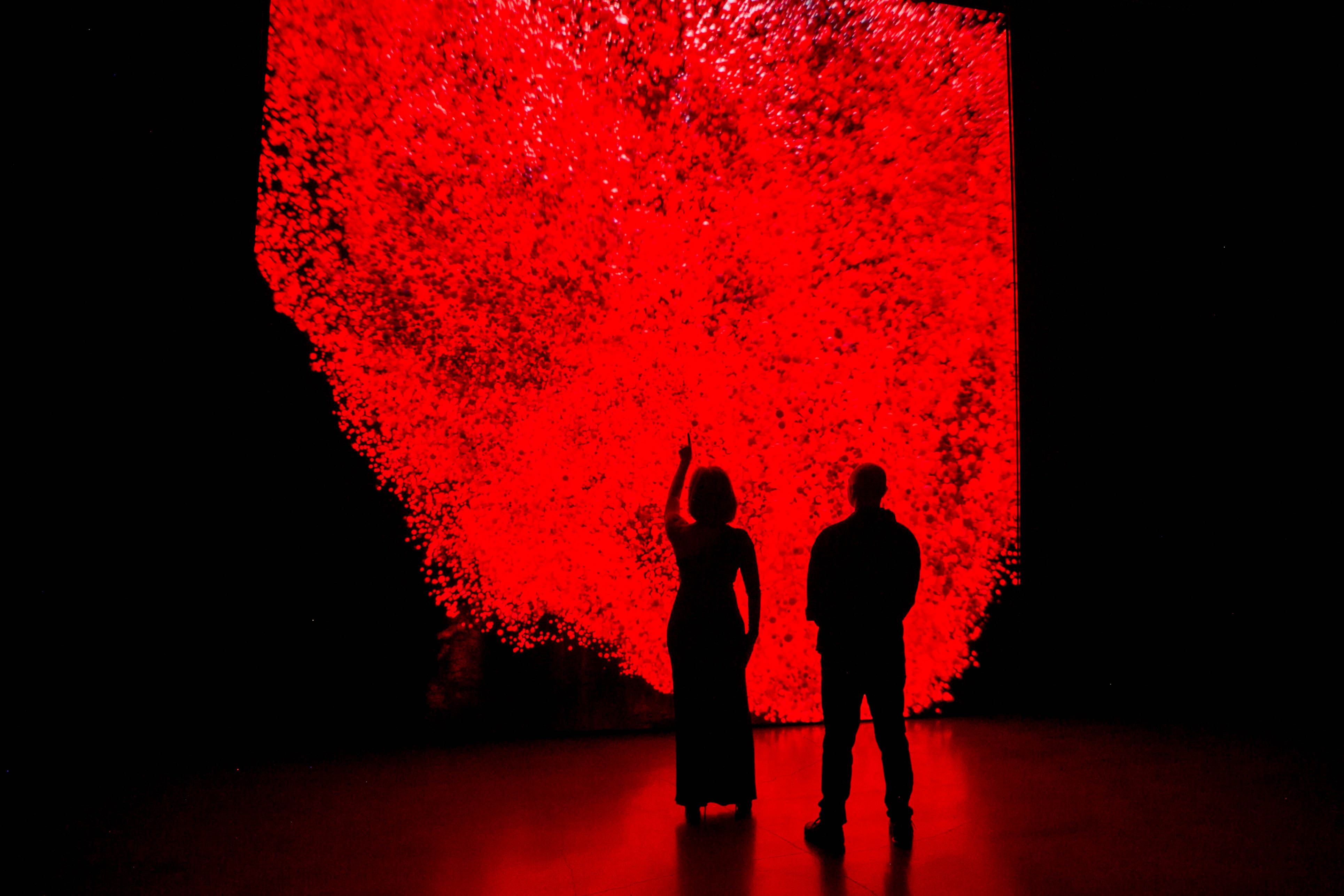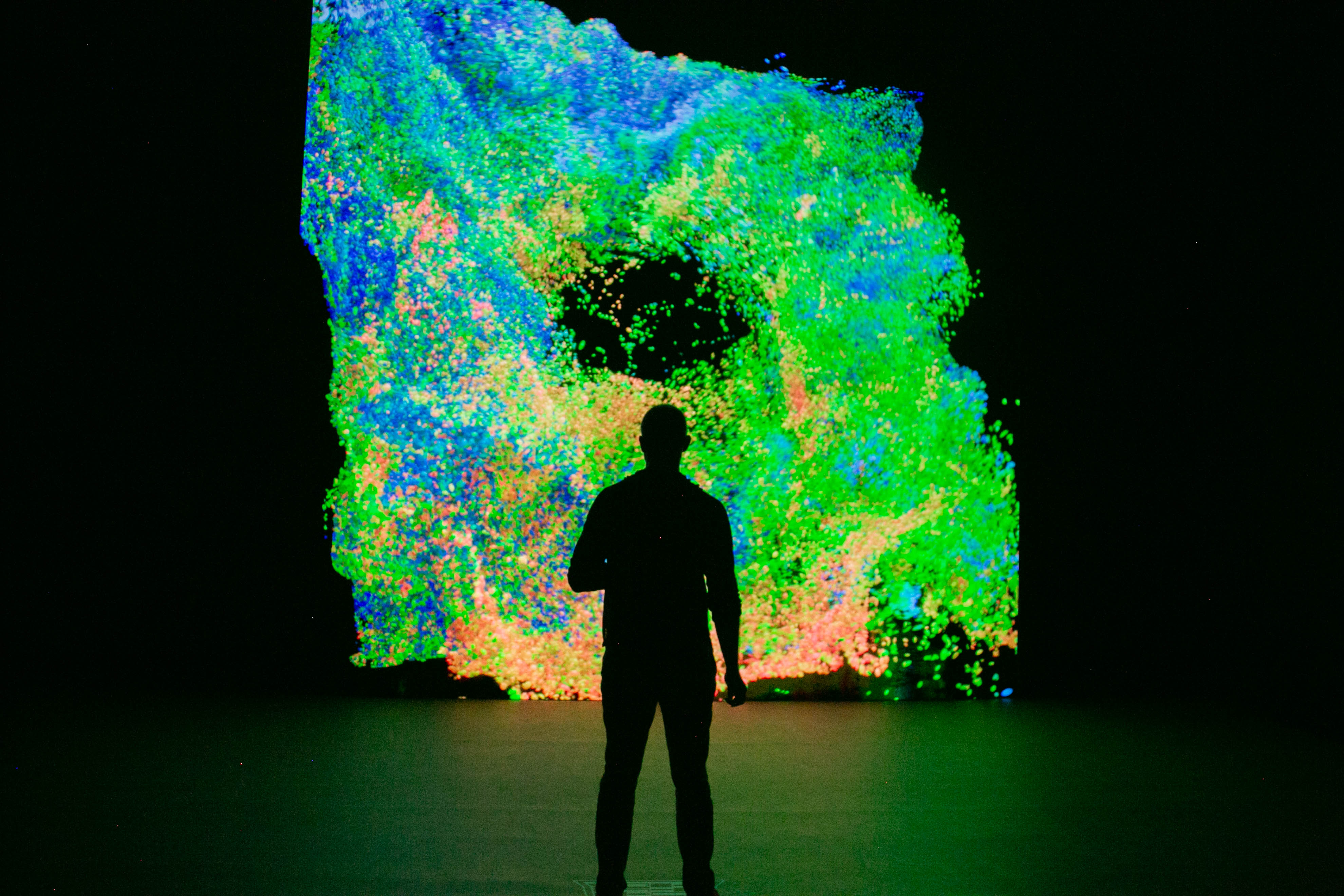 Art of You Online
Pushing the visual boundaries of what can be achieved graphically via a website, complete with unique art takeaways, and a state of the art cloud streaming solution.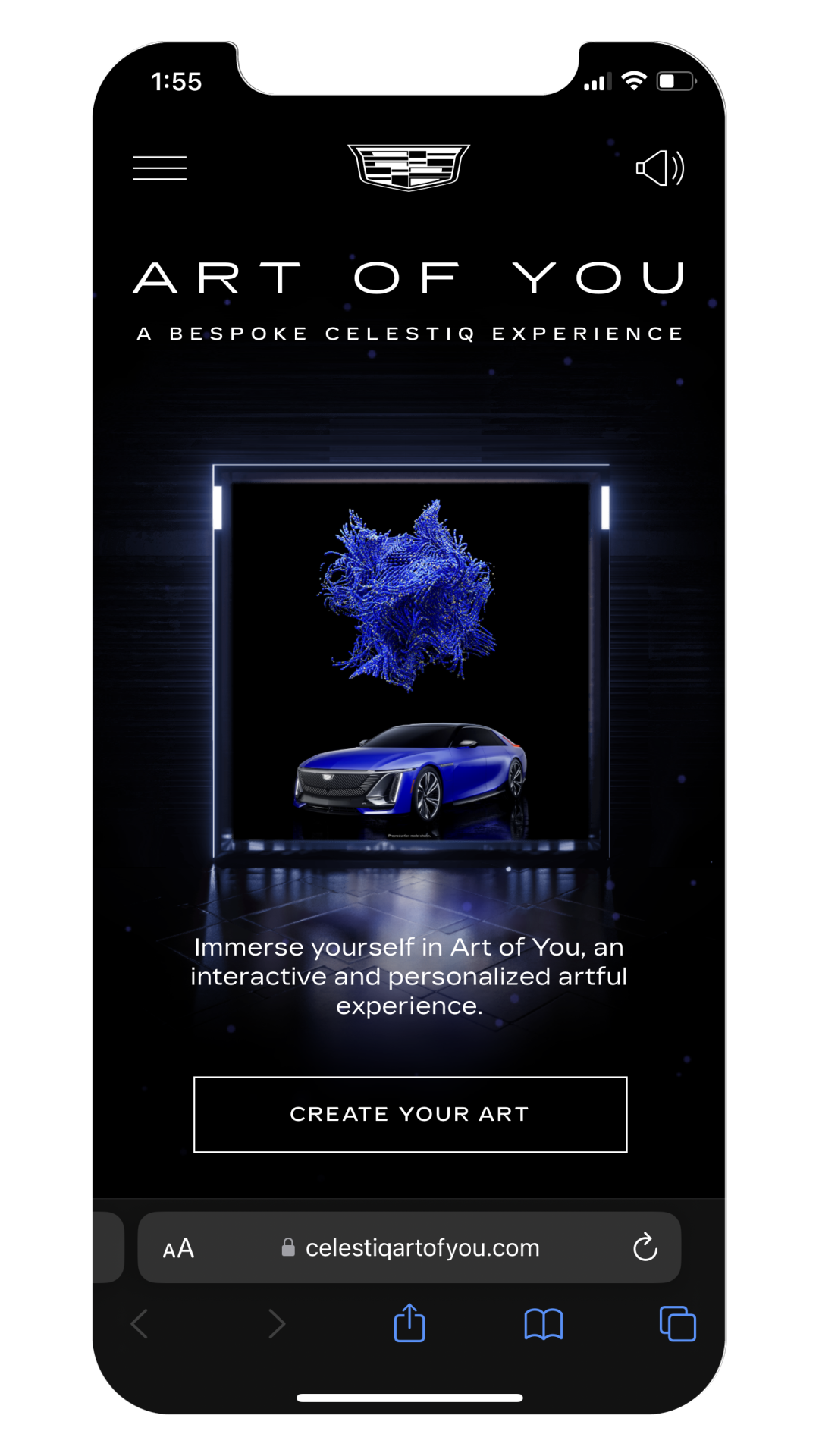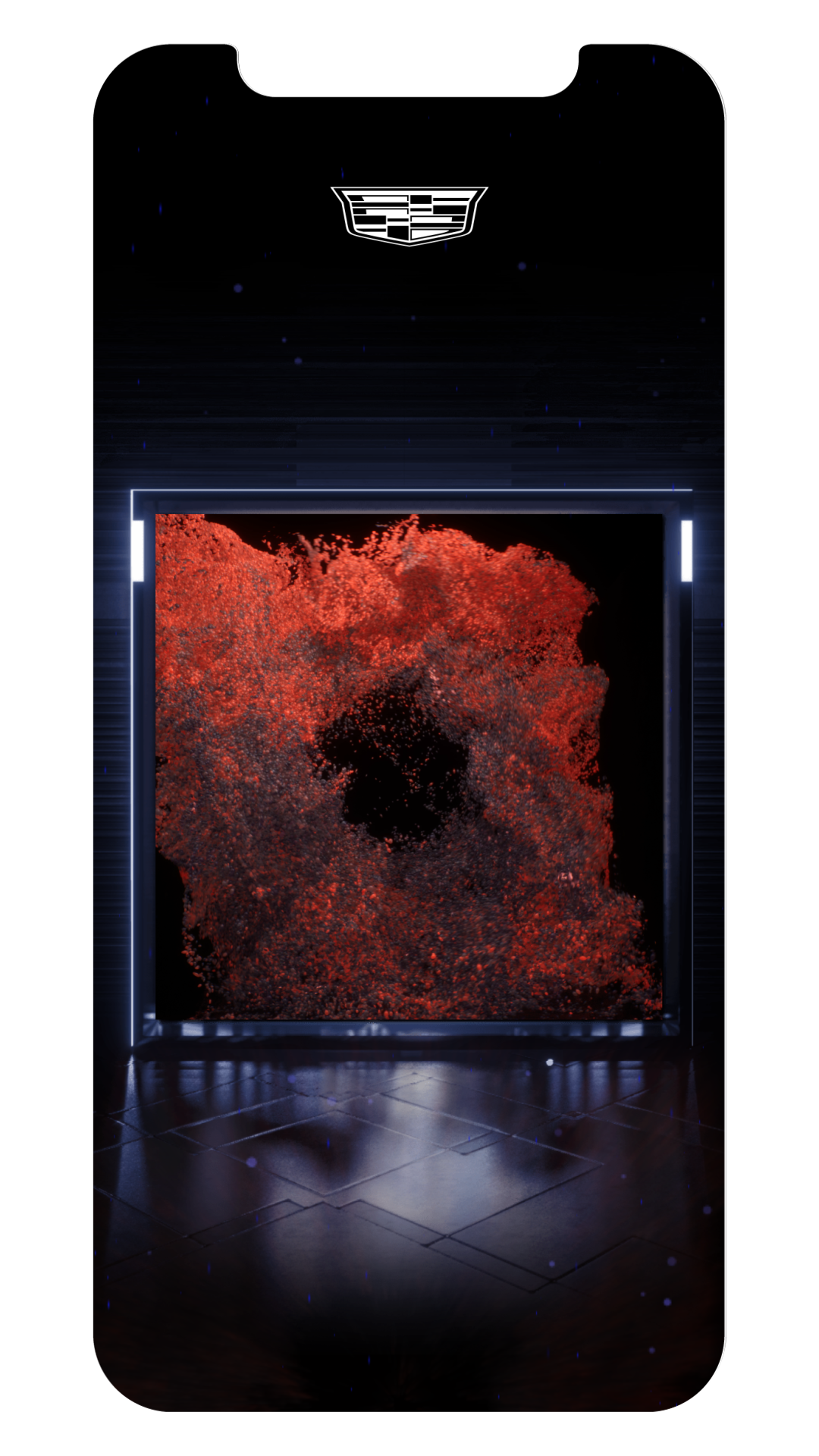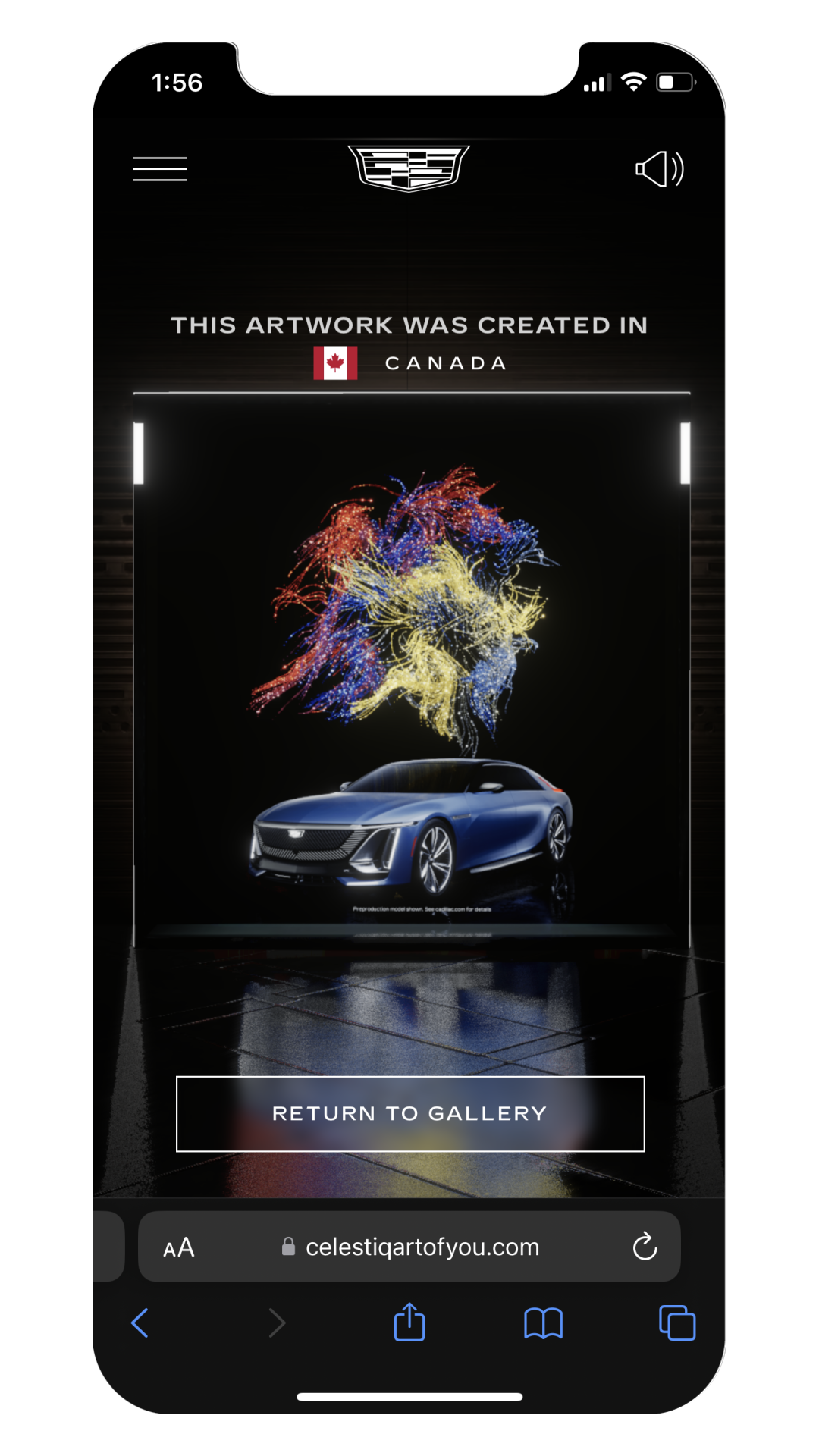 While the full 5 million pixel installation could only be attended by a select few, we brought the experience to the public with a custom microsite build featuring a web version of the experience. Using pixel-streaming, a cutting edge, cloud-rendering technology, we delivered unprecedented high quality visuals to users as they created their own unique art and CELESTIQ models and shared them in our online gallery.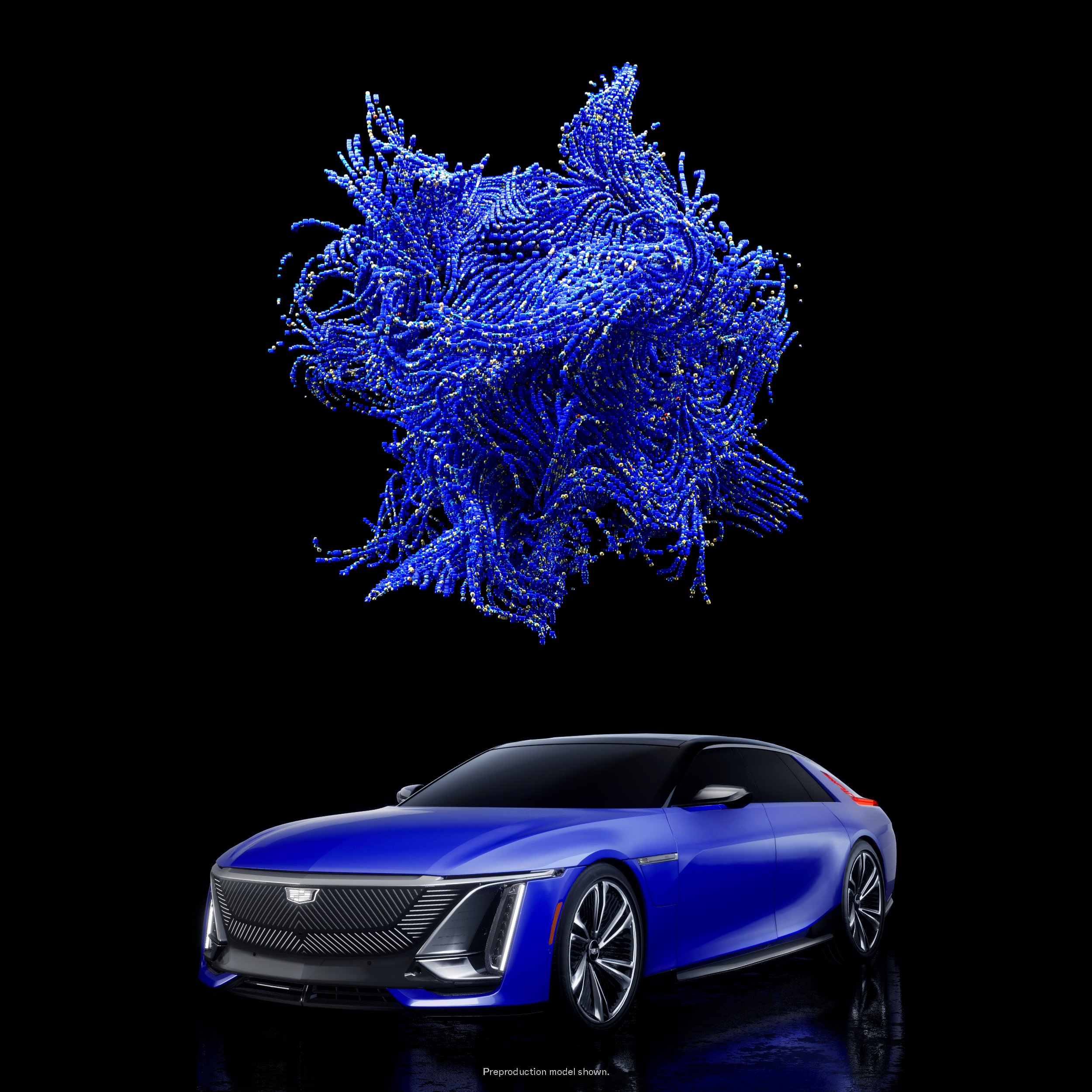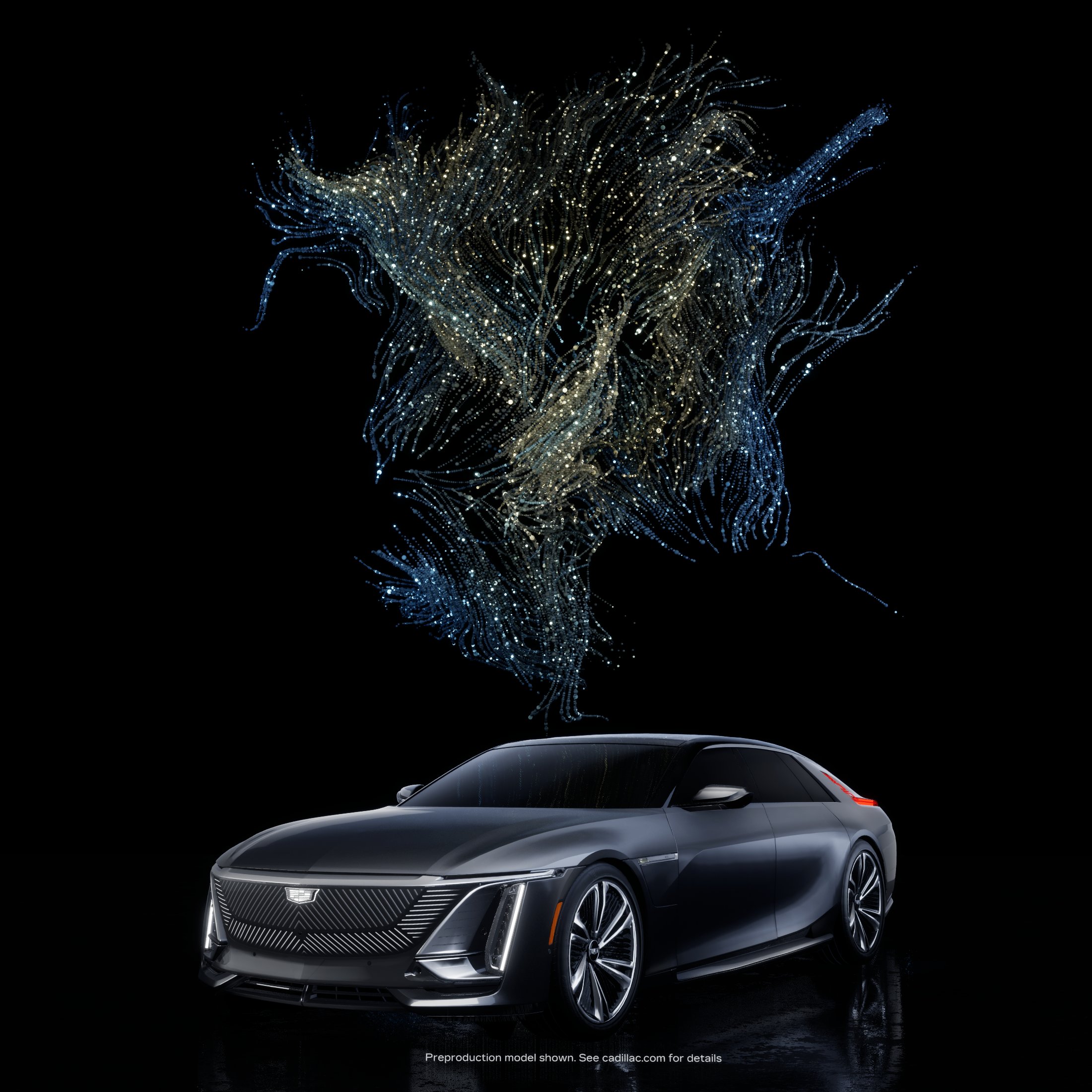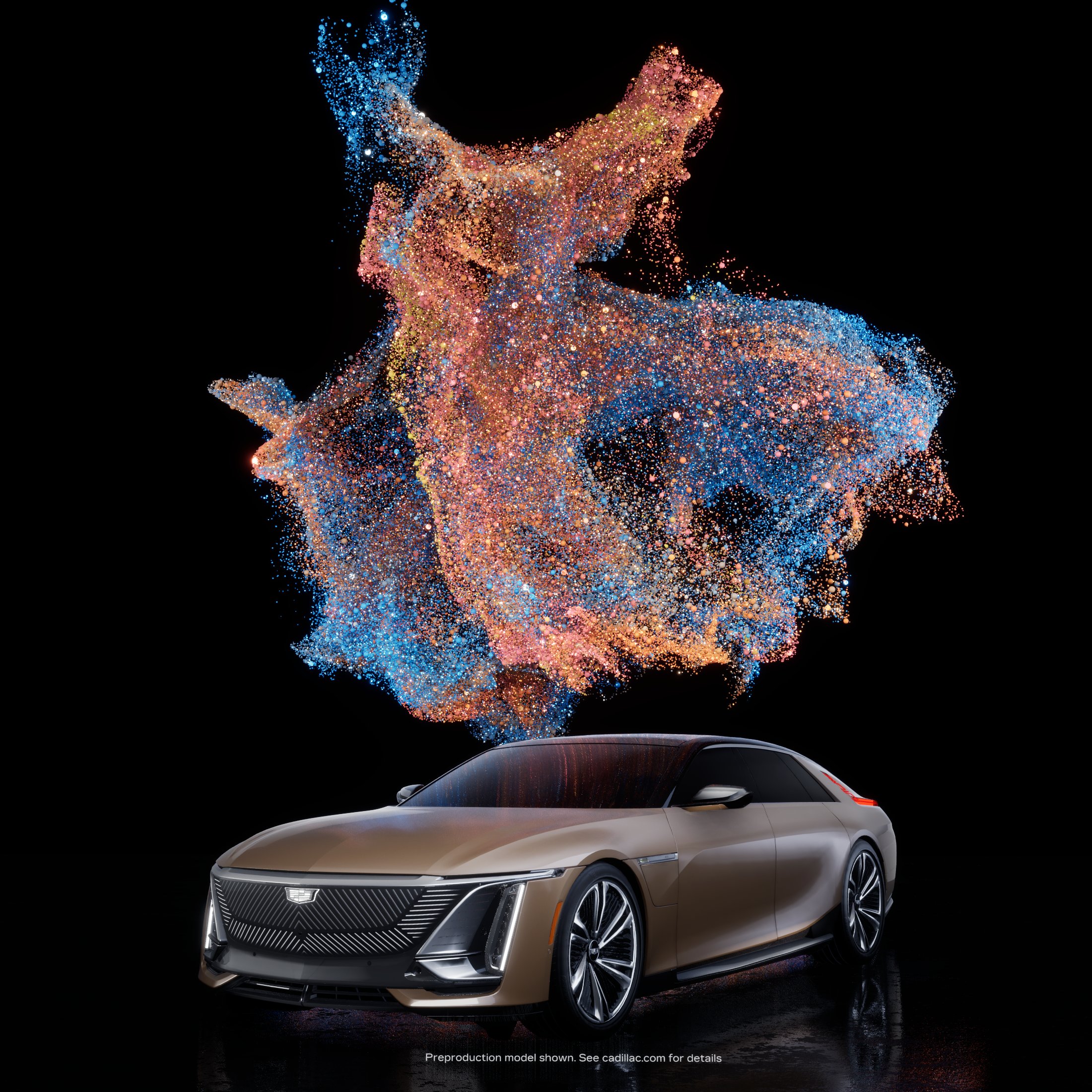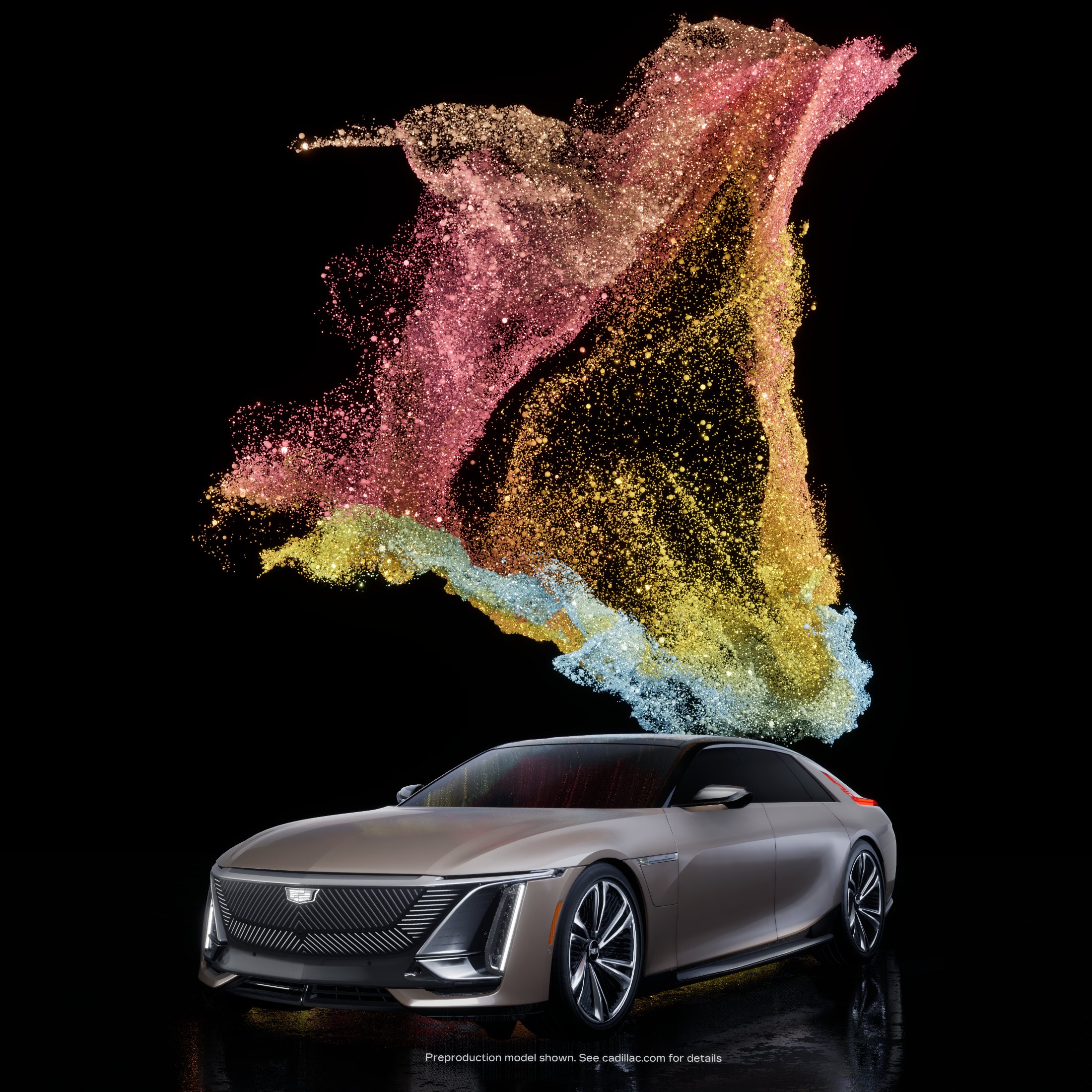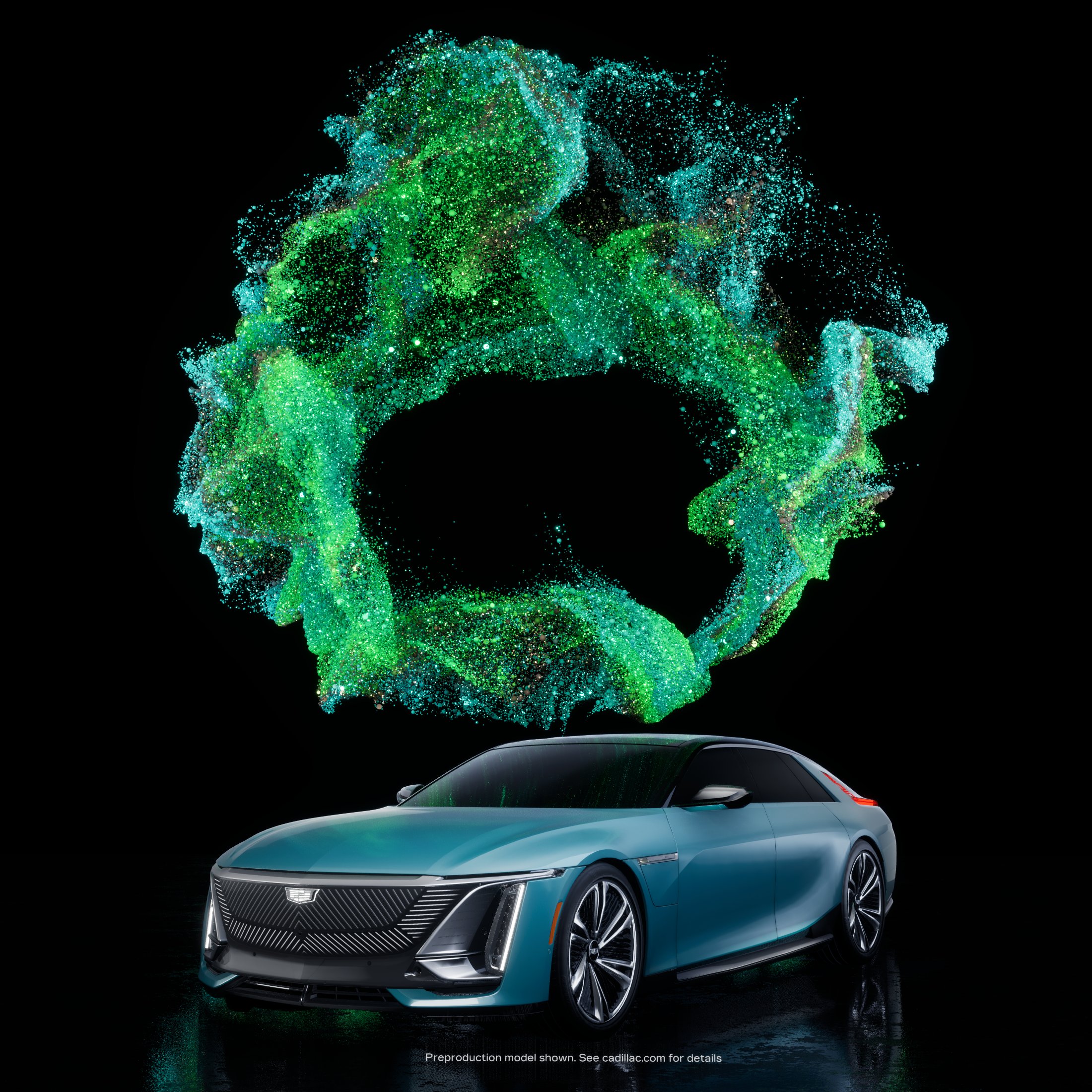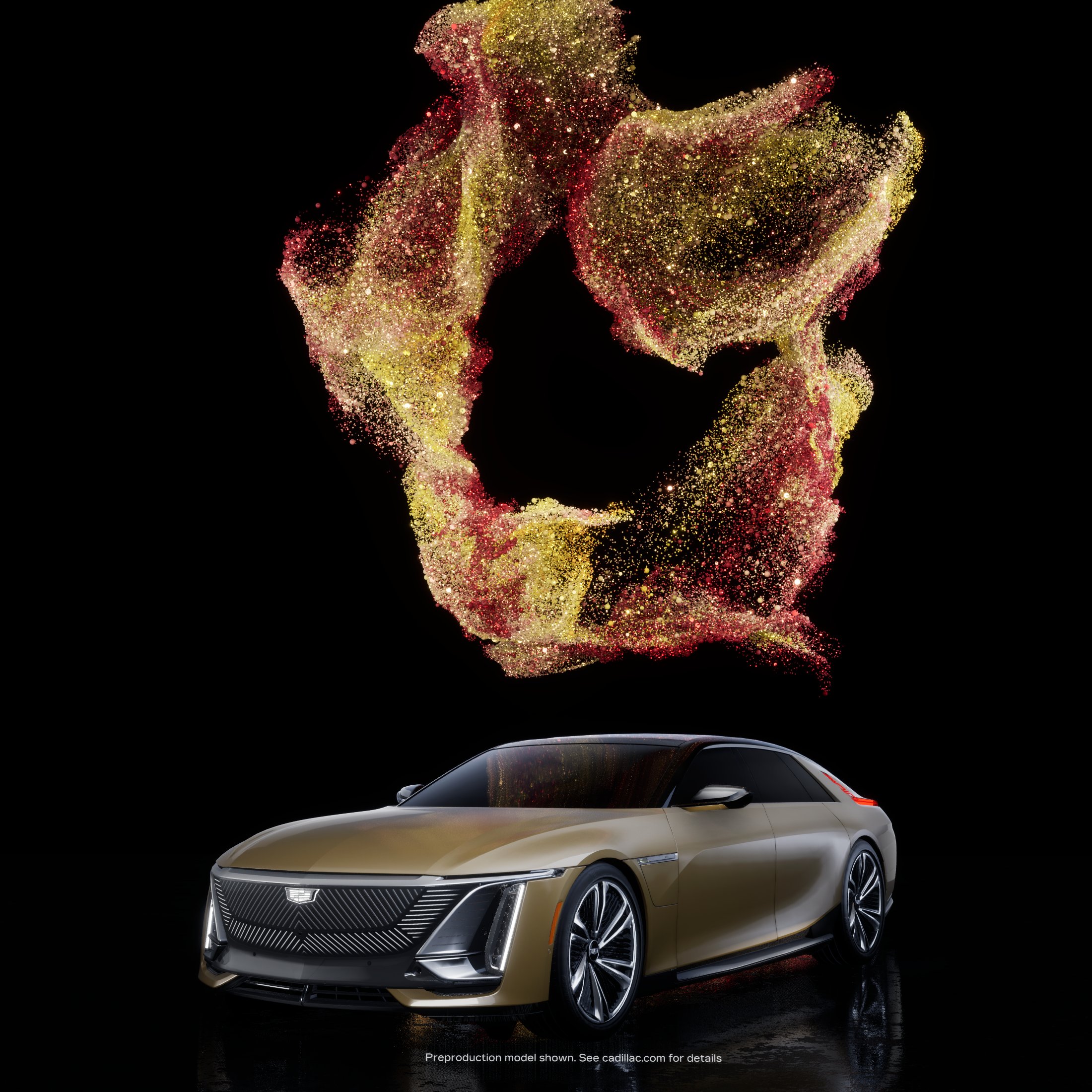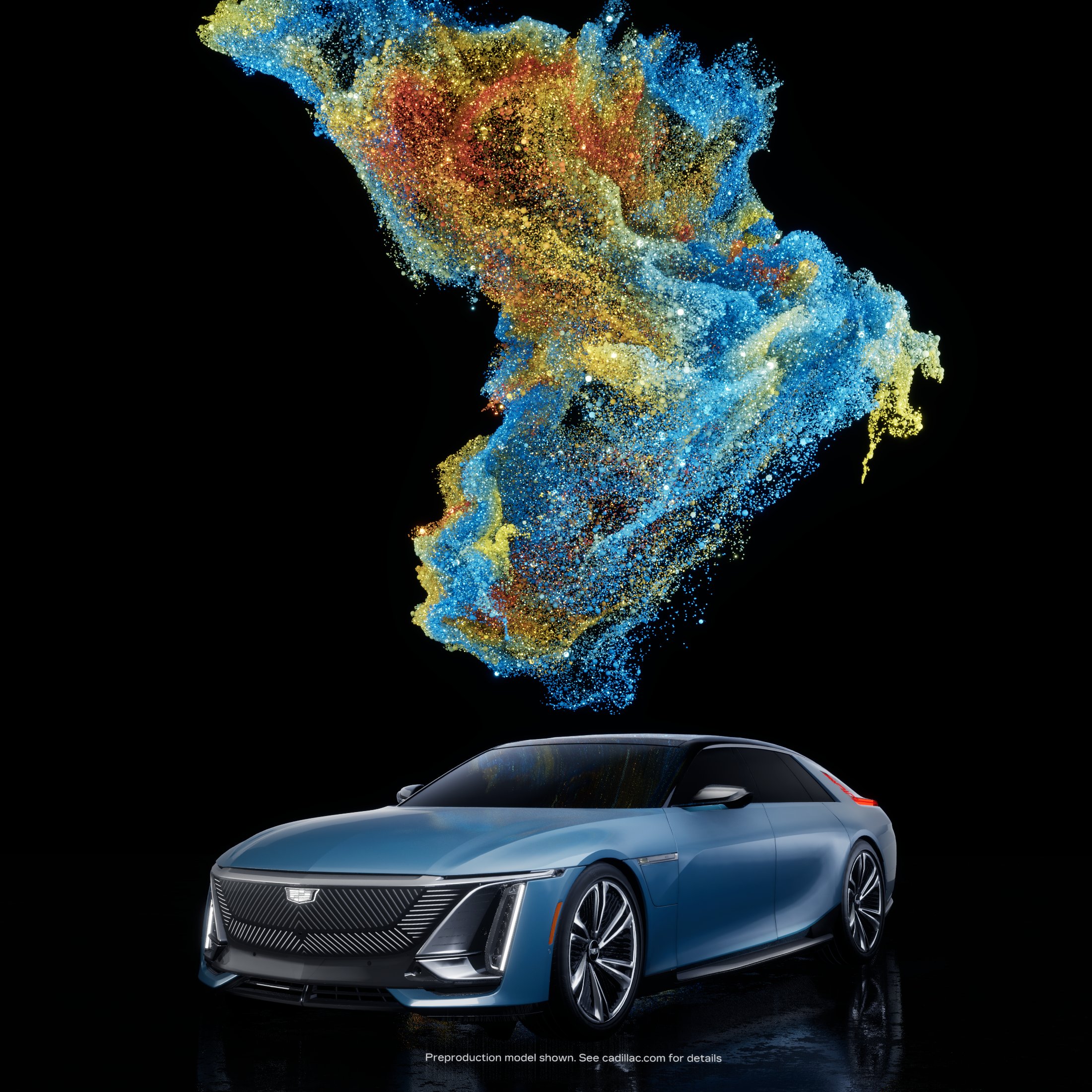 The Campaign Film
Filmed on the GM campus in its iconic modernist design headquarters, the film showcased the car's incredible personalization possibilities as we follow Lenny Kravitz's journey in building his own unique CELESTIQ, with the help of Cadillac's legendary design team. This film premiered across three giant screens at the event moments before Kravitz took to the stage.
Press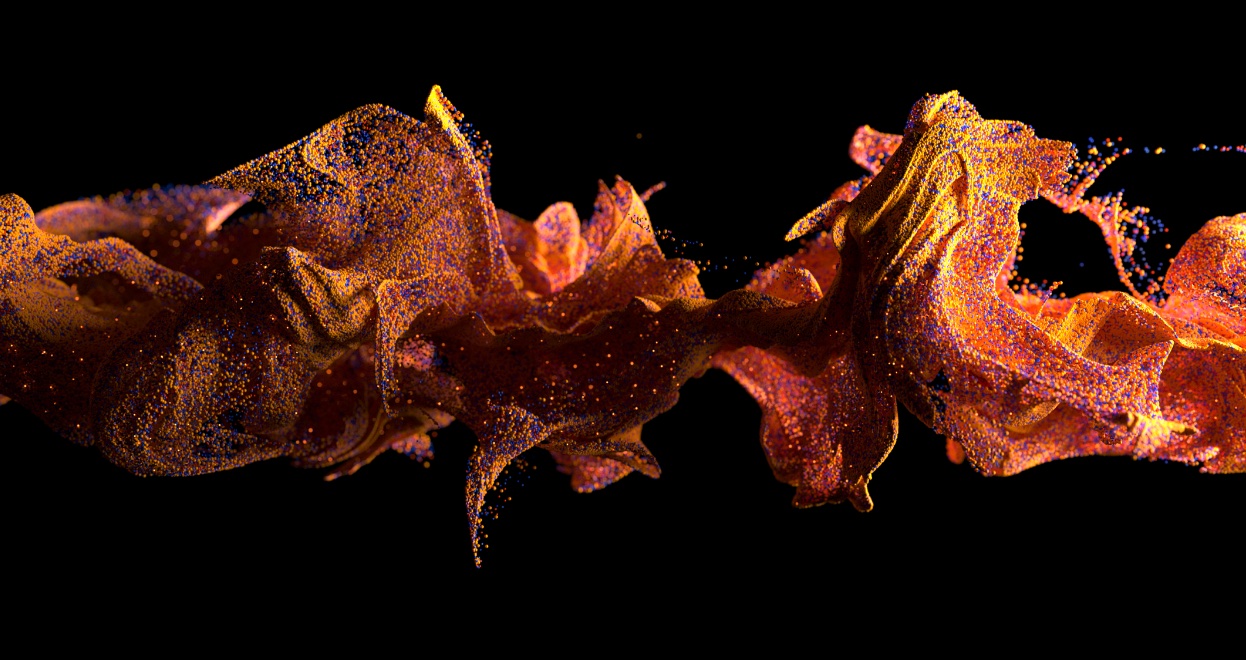 INNOVATION & TECHNOLOGY
This was a phenomenally groundbreaking project, from the artful application of particle physics and AI, to the use of Unreal Engine's Pixel Streaming, to an ultra luxury event experience.
We elevated every step of the creative process. The overall intention across both physical reveal, and the Art Of You installations was conceived as an optical illusion. Our giant screens were so physically large and so 'wall encompassing,' that attendees always questioned whether the car was real or virtual, be it in the physical staged reveal moment, or in the delivery of your bespoke car during Art Of You.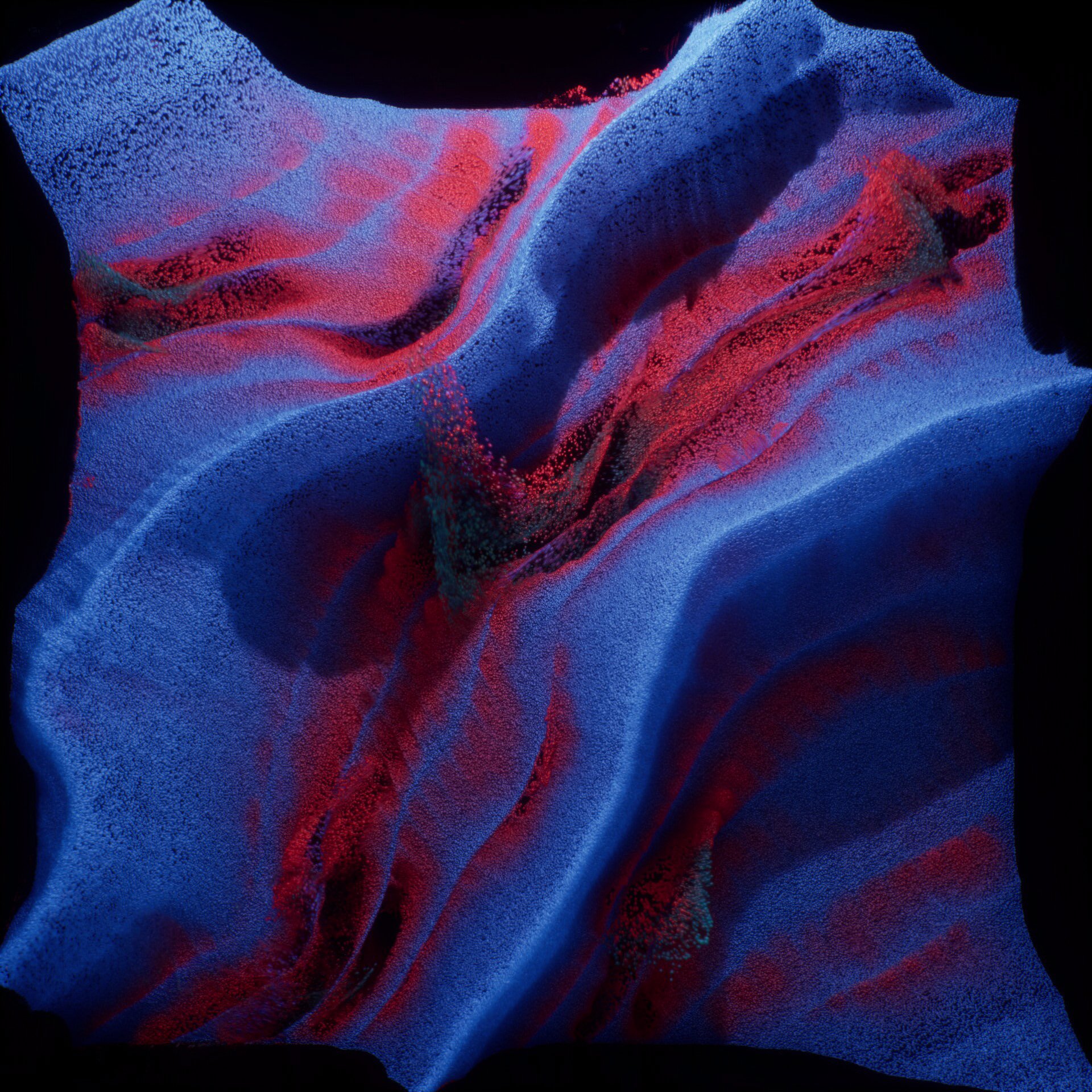 VISUAL FEEDBACK SYSTEM
The full palette of abstract particles adhered to the laws of physics as they animated within a life-like full scale 4K environment, creating an illusion of real depth as the floor of the real world extended into the virtual, in order for us to place a Celestiq directly in front of the visitor.
Oscar-winning studio Framestore worked with us to create our fully real time visual feedback system. Utilizing the industry-leading Niagara system for Unreal Engine 5, the Framestore team were able to use Hollywood-quality VFX pipeline tools within our real time world allowing us to create a uniquely different visual experience for each user.
Our giant screens were a bespoke array of 121 Absen 2.5mm LED tiles, forming a 20x20 surface that contained 4,840,000 pixels, running at 60 frames per second. When standing in front of our screens, in a preselected sweet spot, we utilized state of the art (hidden) directional speakers and microphones to be able to be fully conversant with our visitors.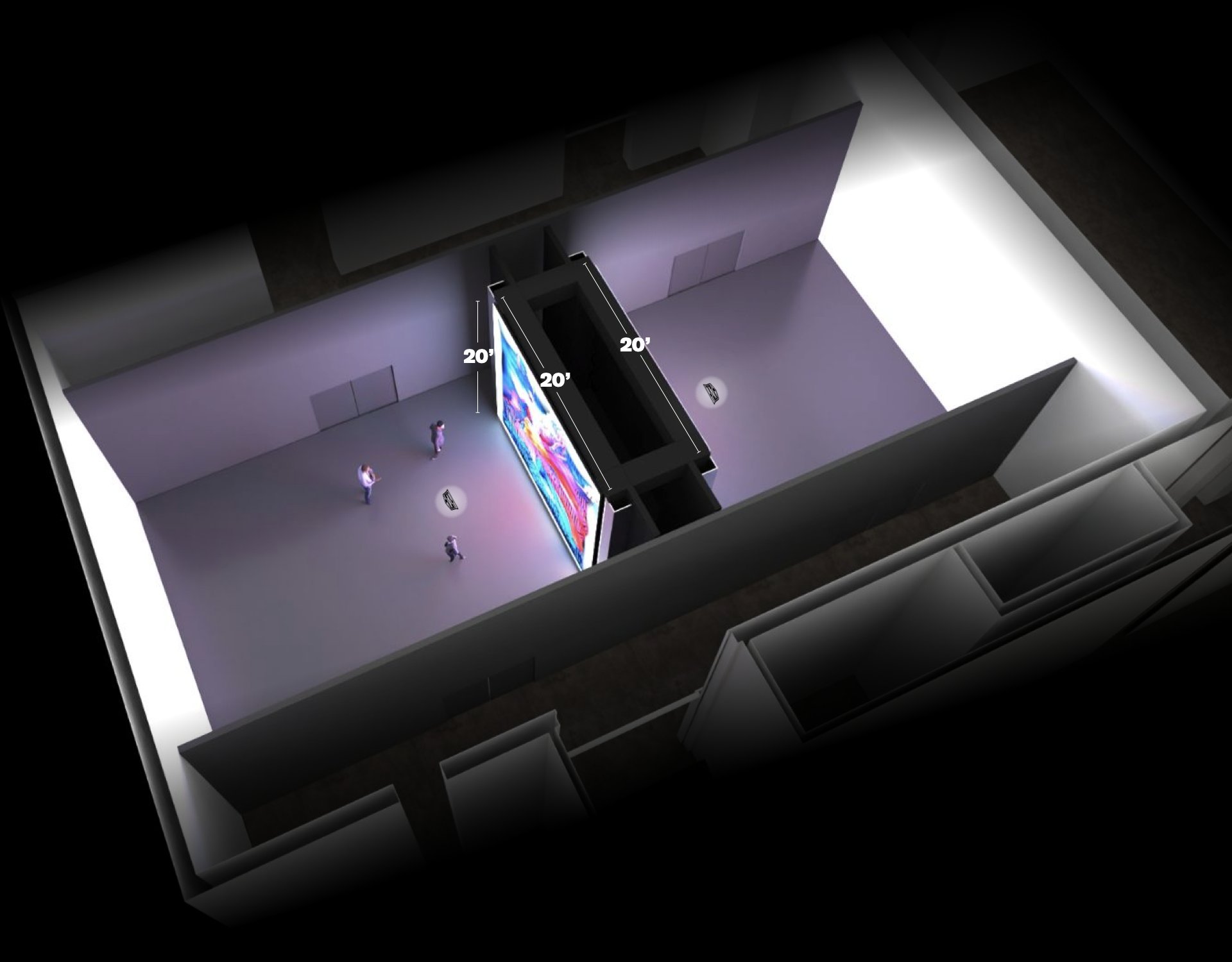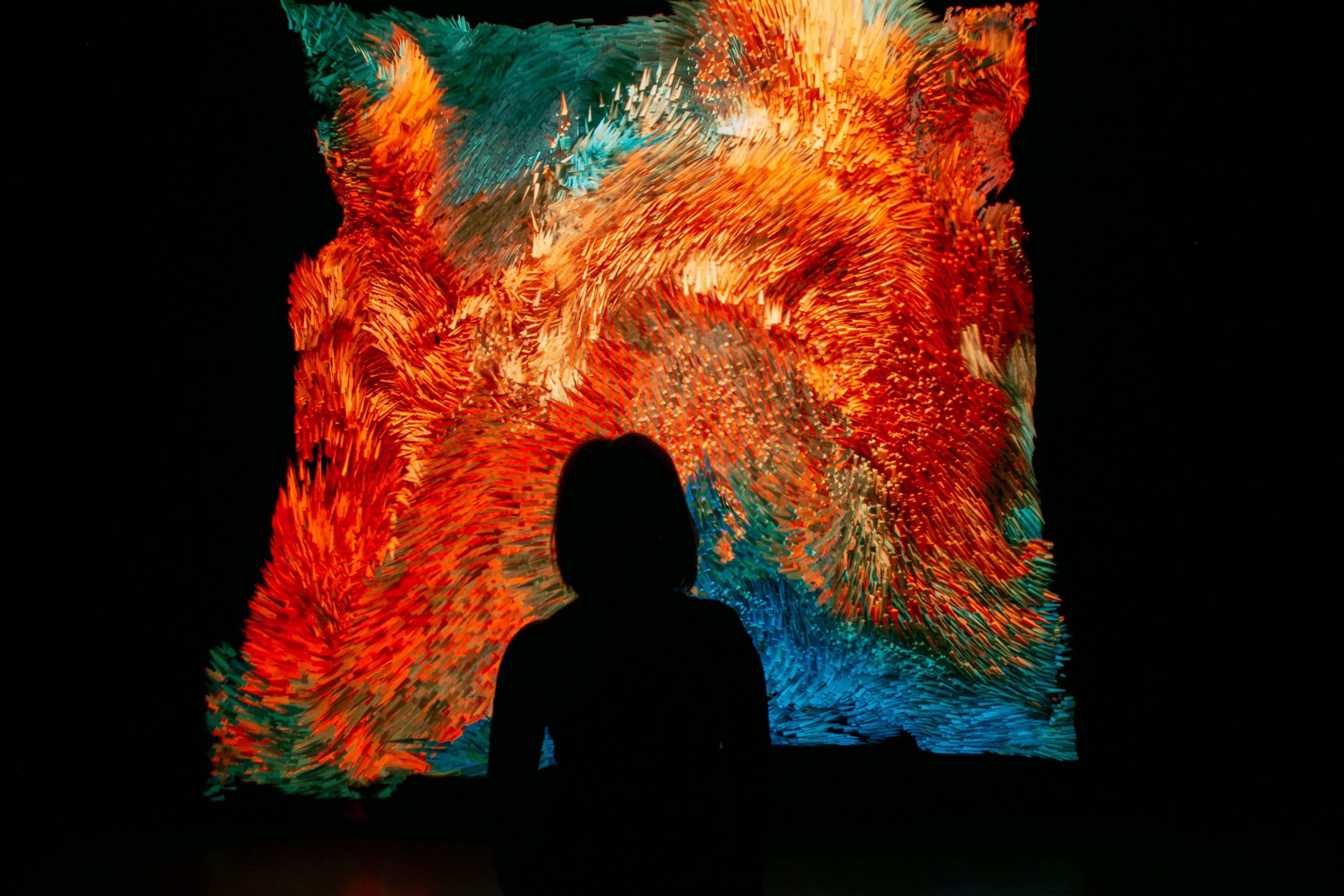 AI & CHATBOT DEVELOPMENT
Once our script was finalized, we did a recording session with the legendary Regina King, with the aim of creating the illusion that guests were able to have a real conversation with her.
Regina just needed to record us half an hour of speaking. She read us food recipes, and travel guides. This gave our synthetic voice AI all it needed to create a fully synthetic version of Regina's voice, we could use to say any word, in ANY language, as the web side of the project rolled out across different territories that needed Mandarin, Arabic and French versions.
Once our synthetic vocal library was built, we used Hexagram's SAGA software to complete the conversational illusion. Saga is one of the world's most sophisticated language solutions. It is capable of understanding over 100 different languages and dialects and can reply in over 50 authentic accents from around the world. Under the hood, Saga can process a vast vocabulary of words and phrases, including idiomatic expressions in many common languages. For 'Art of You', we used Saga to ensure that each of our key questions were answered with hundreds of possible responses, each producing a response that felt personal, meaningful, and connected to the guest's personality and aesthetic.
Once each visitor's unique artwork and car was complete, we then displayed selected variants in both our physical (the event Salon) and virtual galleries (via the website)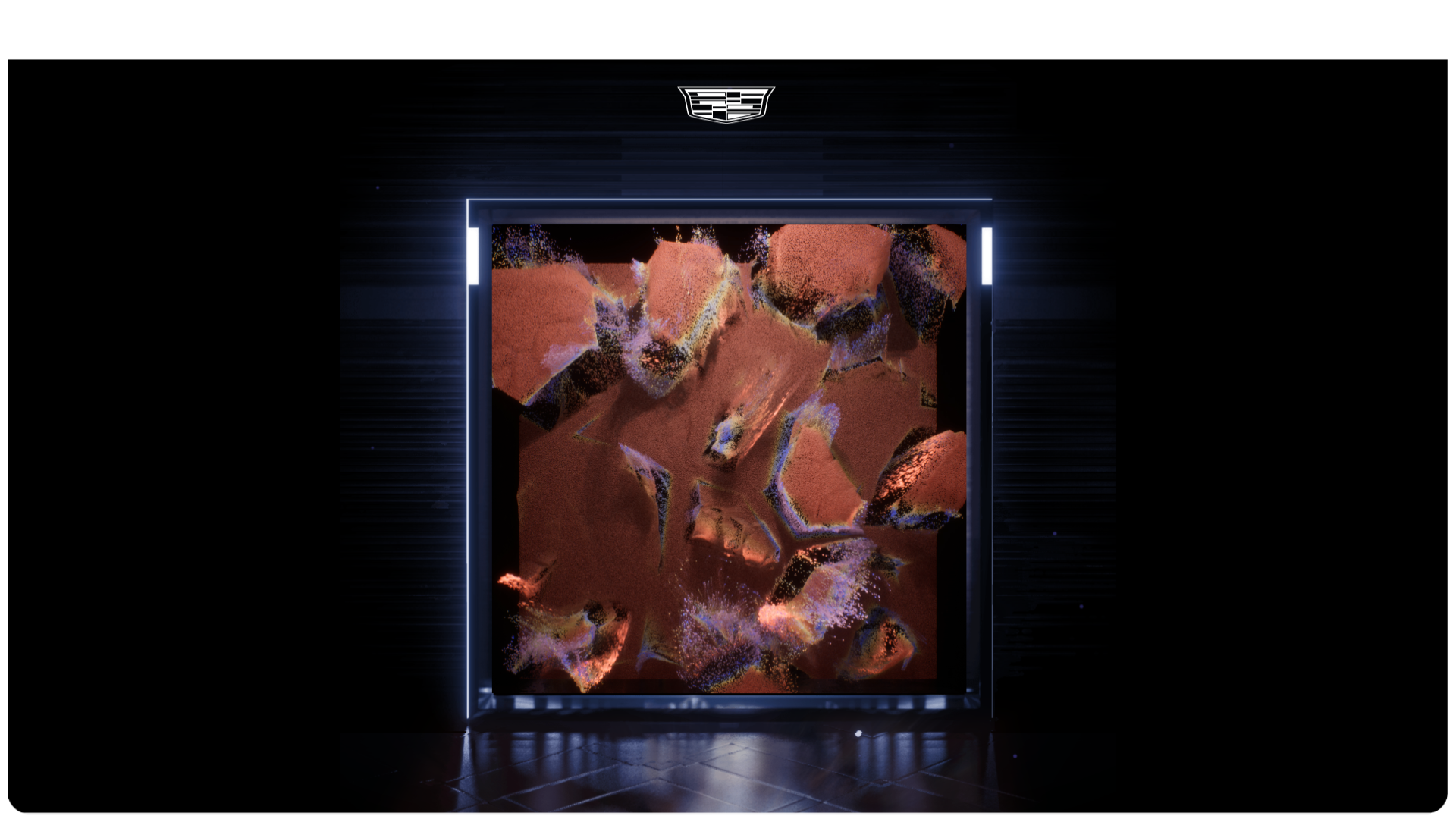 PIXEL STREAMING PARTICLE PHYSICS
For the digital/web experience, we activated Pixel Streaming to create a high fidelity visual experience online to match the craftsmanship of the Celestiq.
Normally, a web experience, that's truly immersive and interactive, renders in the browser in front of your eyes (with very limited firepower), or uses WebGL to try and leverage your own computers power. If we had tried to recreate "Art Of You" in a browser, or with WebGL, our visuals would be no match for our physical installation experience.
But Unreal Engine is now offering something amazing called Pixel Streaming, which means our 'Art Of You' software from the main installation can sit in the cloud.  And be accessed by an infinite number of people at once. The cloud does the heavy rendering that our large supercomputer at the event does, far away from the user's browser. But the result is the same, as the barely millisecond delay in streaming from the cloud to a user's phone or laptop offers them the same incredible quality fidelity of our physical experience. This is a game changer, and a turning point for immersive web content. The future of high intensity cloud computing is truly here.